How To Figure Out Which Charities To Donate To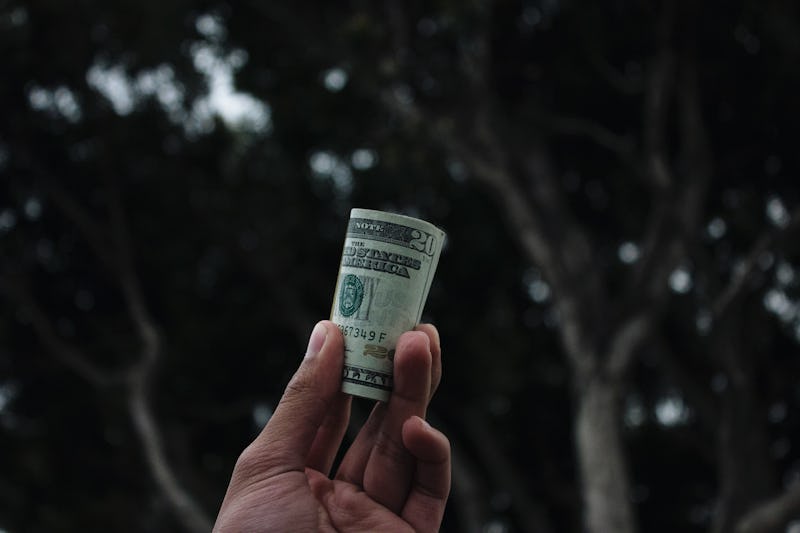 With the holiday season upon us, many people are considering donating to charities and organizations who could use some extra help — now perhaps more than ever. So, you may be asking yourself, which charity should I donate to? How do I know where my money or time is going, and how can I be sure this is the best organization for me personally to give to? At the end of the day, donating is a personal decision, whether it's money or skills; you are absolutely free to put your money wherever you please, and you don't need to tell others where you donate, or how much you choose to give.
One thing everyone should do when donating, however, is feel safe and secure in where their donations are going. If you run into someone on the street or online and you feel pressure to give money on the spot, it's valid to ask questions and do your research until you feel comfortable. It's also totally appropriate to offer services or skills instead of a monetary contribution. In fact, volunteering can be a great way to give back to your local community and meet new people while you're at it.
No matter where you choose to donate, here are some key questions to ask yourself when it comes to figuring our which charities to donate to this holiday season.
What Are The Organization's Beliefs?
This seems obvious, but remember: Take your time to research the belief system of the organization you're considering. Don't judge an organization based just off of its name, location, or an advertisement — take your time to explore their website, educational materials, and where they've put their money in the past. If someone puts a lot of pressure on you to donate on the spot, remember that it's OK to step away and do your own research first.
Is The Organization Tax Deductible?
One of the perks of giving to certain charities is that they're often tax deductible. Not all donations are tax deductible, though, it's good to double check the organization's status before you write a check. For example, The IRS Nonprofit Charities Database has a super easy to use and convenient tool that is literally called, "The Exempt Organizations Select Check Tool"; all you have to do is enter the name of the organization and the tool confirms it confirms if it's tax exempt or not.
Where Do Their Donations Go?
A great online resource to check up on organizations is GuideStar, which maintains information on 501(c)(3) nonprofits. This basically helps you determine if the organization is legitimate, what top people in the organization are paid, where their funds go, how much they pay for operating costs versus the cause itself, and so on.
Are They A Scam?
Sadly, tons of scams in the guise of charities pop up around the holidays. Always triple check that you're donating to the place you think you are before you give away your banking information. Make sure the name is spelled correctly, the logo matches, the URL is correct, and so on. If you get a feeling that something is off, it's OK to wait on the donation and do more research. An easy resource to use is the BBB Wise Giving Alliance, where charities are rated on 20 criteria. As a general rule of thumb, if the charity does not earn 20 out of 20 points, it may be worth donating elsewhere.
Is Your Donation Reoccurring?
This sounds simple, but it's always valid to double check what exactly you're agreeing to when you make a donation. Will this amount come out of your account monthly or yearly, or is it a one time only donation? If necessary, can you change your donation amount or account information? If so, how? It's also good to ask where you can find your receipt information.
Can You Make Non-Monetary Donations?
Whether you have money to spare or not, it's totally valid to see if your services can be more useful to an organization than a dollar amount. Some places, like homeless shelters and soup kitchens, especially need volunteers to help cook, clean, greet guests, answer the phones, and so on. Other places, like donation centers, need help organizing clothes, unloading boxes of donations, and operating the front desk. If you have particular skills, such as grant writing, you can also reach out to places and see if they'd like you to do some pro bono work for them.
It's awesome to donate no matter what time of year it is, so don't feel limited just to the holiday season! Every dollar and every smile count.