The Problem With This Year's 'BB16' Cast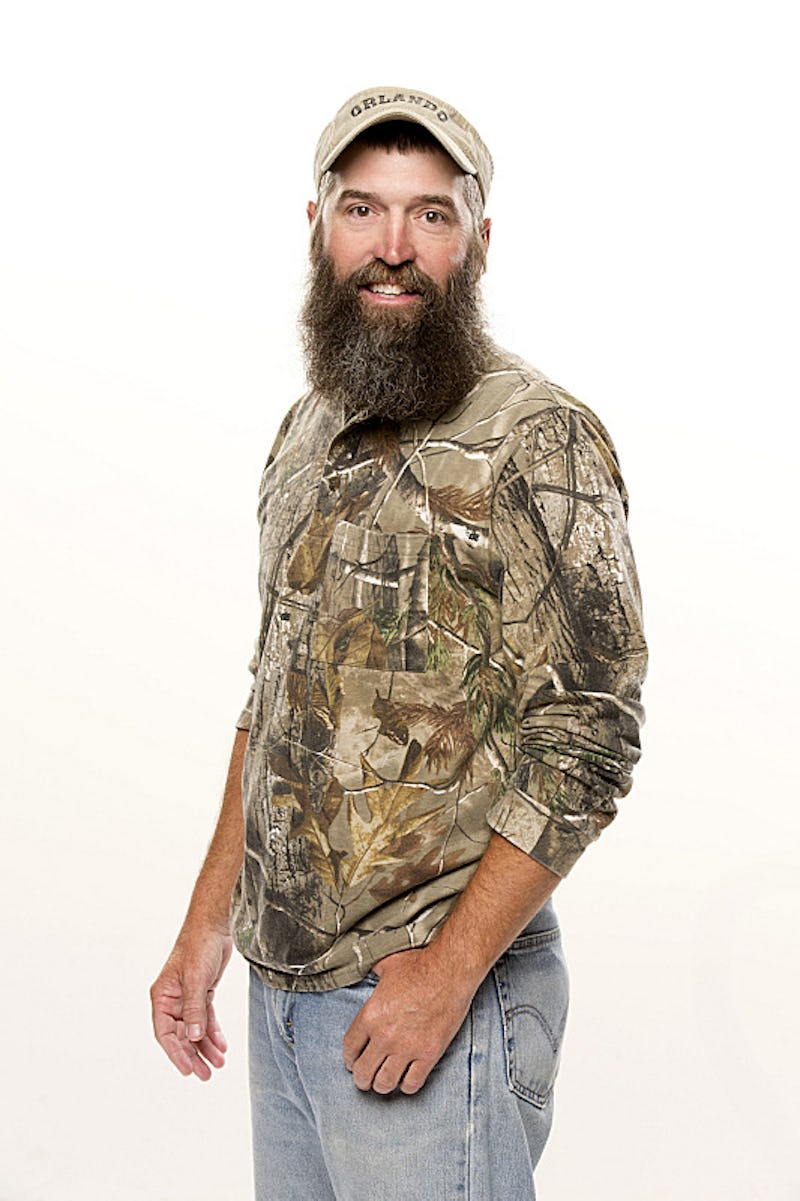 In some ways, the Big Brother 16 cast is very promising. We have a pedicab driver who looks like an even more bro-sified version of a previous winner. We have a hairstylist who is counting on constipation to help her win. And we even have Ariana Grande's freaking brother, whose hair is even more of a marvel than the singer's herself. But, once you read through each of the 14 houseguests' bios, you'll uncover an elephant in the room that's even bigger than the chip running Julie Chen's brain. Because the big problem with the Big Brother 16 cast? Several of its members look up to Big Brother 15.
As anyone who tuned into last season of the reality show can attest, this is bad. Concerning. Sigh-inducing! Because Big Brother 15 was made of up some of the most terrible people ever to appear on television since Nellie Oleson. We had Aaryn Gries, a contestant whose shiny blonde exterior covered a casual racist interior. We had Spencer Clawson, whose down-home charm became far less charming with every misogynistic and homophobic word he uttered. And then we had GinaMarie Zimmerman, whose own racism ran deeper than her throat.
Yet, all of these things didn't seem to bother the Big Brother 16 cast. We have Donny Thompson, the Duck Dynasty lookalike who considers Spencer, the man who joked about child pornography, "a likable person that I could relate to." We have Joey Van Pelt, a make-up artist who compliments GinaMarie, a woman who dropped the n-word, by praising her "great attitude." And then you have Zach Rance, a college graduate who looks up to the gameplay of Andy Herren, who was fired from his part-time job for calling fellow houseguests "robotic biracials." Thank god for the likes of Amber Borzotra and Christine Brecht for balancing things out with love for Howard, perhaps one of the only Big Brother 15 contestants with any modicum of a soul.
So what gives? What could explain this odd set of role models for Big Brother 16's contestants?
The Houseguests Never Saw the Live Feeds
Perhaps these members of Big Brother 16 only watched Big Brother 15 on CBS. The network came under fire last summer for failing, at first, to air Gries' racist comments. And, even when CBS did finally air them, the network still failed to address any of the terrible statements Clawson said throughout his time in the house. Those who keep off message boards, Twitter, and the live feeds, therefore, are less likely to get a true view of the 24/7 shenanigans of the Big Brother contestants. As for Van Pelt's affection for Zimmerman, whose racism was chronicled on the show? Well, perhaps she missed those episodes? Hopefully? Probably?
The Houseguests Are Raging Racists
Hey, Big Brother 15 was a water cooler show last summer. And that's significant for a season that didn't include Mike Boogie or Dr. Will. Perhaps shaking things up — and giving viewers a glimpse into the ugly side of America — helps not only stoke important conversation amongst the TV-viewing public, but also brings Big Brother mucho-ratings. C'mon, did you see Chen's exit interview with Gries? Then again, CBS would likely never want to revisit the PR disaster that was Big Brother 15, the only thing more disgusting than this.
The Houseguests Don't Understand Words
Considering past contestants like David Girton and Jeff Schroeder, highly probable. Okay, so probably not that probable, but considering the alternative... we can dream, right? Don't make us go through Summer 2013 again, CBS!
Images: CBS