Your Official Feminist Reading List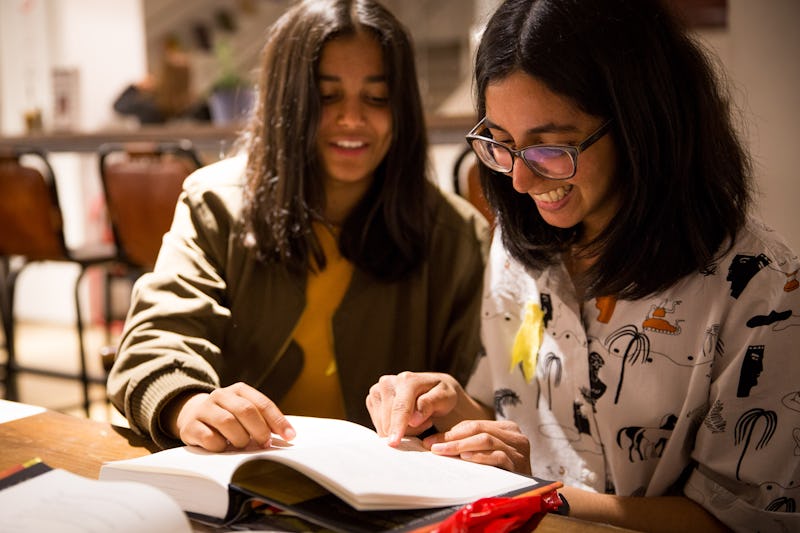 Rob Stothard/Getty Images Entertainment/Getty Images
Feminists and books go together. Whether feminists are writing books or reading them or both, the literary world has long been a place for women to tell their stories, in both fiction and nonfiction. It's been a place for women to do so on their own terms, not through male intermediaries. And in today's literary landscape, that is more true than ever.
Although the literary world still has its fair share of sexism and white dudebro authors running around, the fact is that if you're a feminist looking for books that re-center female experiences or make important points about sexism, we are living in something of a golden era. Over the past generation, more and more female voices have arisen from all walks of life, telling stories their own way.
So if you're a feminist looking to broaden your literary horizons, or a lit-lover looking to experience more women-centric fiction, here are 13 novels that can help you on your quest. They don't just provide a lot of food for feminist thought or represent important expressions of womanhood, they're also just great novels, told by some incredibly talented writers whose work deserves to be read and reread for years to come. (And, hey, you might want to pass this list onto your male friend, who might need a little guidance on women-penned lit.)
Margaret Atwood's famous dystopian novel is set in a nightmarish future under the rule of a theocracy where women are completely subordinate to men. The biggest take away from the novel is usually its points about reproductive freedom (and understandably so), but it's also about how women exercise agency and deal with adversity, even under heavy restrictions.
Louise Erdrich's most recent in an impressive string of novels, The Round House is a coming of age novel about a teenage boy on a Native American reservation whose mother is raped. The novel explores sexual violence — a particularly common problem on reservations — and the way it arises, the way it affects families and communities, and the way the world often fails the women who experience it, Native women especially. It's a powerhouse of a novel that I think is a must read for anyone, but feminists in particular.
Americanah by Chimamanda Ngozi Adichie
In this novel, Adichie examines how ideas about race, gender, and nationality play out in America, England, and her native Nigeria. When our protagonist Ifemelu leaves Nigeria to go to college in America, leaving behind her family and her boyfriend, she had no idea what she would find. In the years that follow, she navigates racial and gender politics in her new home, trying to find her place and her identity while never able to forget the lover she left behind. And if that's not enough to convince you, Adichie herself is a pretty awesome feminist.
Speak by Laurie Halse Anderson
Everyone knows that some of the best books out there right now are actually young adult novels, so if you're looking for a novel that deals with serious issues affecting young people, look no further than Speak by Laurie Halse Anderson, a story about a teenage girl who was sexually assaulted and who feels like there isn't anyone she can reach out to for help. It's a powerful novel about finding your voice, one that will affect readers of all ages.
OK — I'm getting a little creative with this one. The Awakening might be a bit old to qualify as contemporary fiction given that it was published in 1899. But considering it was groundbreaking and way ahead of its time, I'll give it a place on the list, anyway. It follows a New Orleans wife and mother who begins questioning her narrowly defined role in life after experiencing attraction to another man. Her existential awakening drives the stories and scandalized 19th century readers, and is an early feminist novel that modern feminists shouldn't miss.
Roxane Gay's debut novel is amazing, from its opening line to its last. In it, the young, wealthy, Haitan American Mireille is kidnapped and held for ransom in Port Au Prince. Gay's exploration of wealth, class, and most especially violence and its aftermath is dark yet beautiful, and ought to be on every feminist reading list.
Although Doris Lessing, before her death just last year, always maintained she never intended her iconic 1962 novel to be a "feminist Bible," people are still calling it one four decades later. The novel's innovative structure involves four notebooks kept by the protagonist Anna Wulf, who uses each notbook for a different purpose. The narrative that emerges from the various notebooks examines war, communism, and the early women's liberation movements. Plus the early reviews called Lessing a "man-hater," so you know it's worth a read.
It's unfortunately rare (though certainly not impossible) for a male authors to do a truly good job writing women, so it's my opinion that the exceptions should be encouraged. And Khaled Hosseini's Thousand Splendid Suns is definitely one of the exceptions. The novel follows the lives of two women in Afghanistan, and provides a glimpse into the lives of women in periods of monumental change and under one of the most oppressive government regimes in modern history.
Alice Walker is a powerhouse of a writer, and her 1982 novel is a classic for a reason. The book deals with a lot of heavy issues — poverty, sexual abuse, domestic violence, and institutionalized racism, to name a few — and its story is sure to stay with readers long after the final page, along with Walker's strong voice, and her messages about black womanhood.
Paradise by Toni Morrison
Toni Morrison is without question one of the most powerful female voices in contemporary American fiction — or just one of the most powerful voices in general — and her novel Paradise focuses on a small community of women living just outside the all-black town of Ruby, Oklahoma. The novel, as one would expect from Morrison, is masterful, and its focus on the struggles and solidarity of women makes it perfect for feminists searching for a new book.
As much as I like Jane Eyre, I still think that Jean Rhys's retelling is an essential critique. The novel refocuses the story and makes Bertha, Rochester's crazy wife in the attic, the protagonist and narrator. That alone makes a powerful statement about who gets to have their story told and which women are worthy of being the center of attention, and Rhys follows through with a short but impactful novel about Bertha and Rochester in the their early days.
The narrator in The Flamethrowers is an aspiring filmmaker on the 1970s New York art scene who bursts into the reader's imagination riding a motorcycle down the highway way too fast. Kushner's confident prose and her narrator's interest in "man stuff" (despite often being written off as just someone's leggy girlfriend) actually caused one reviewer to all but accuse Kushner of mansplaining and to say her writing was too "macho." You can roll your eyes forever, or you can just go read the novel that made so much fuss and soak up all its insights about being a woman navigating a hostile world.
Maya Angelou's memoir is a masterpiece. In it she describes everything from growing up poor in the rural South to sexual abuse to a teen pregnancy and yet the novel is ultimately, somehow, uplifting and moving. As a young black girl from an impoverished background, Angelou was born with a host of disadvantages that shaped and defined her but never stopped her. Her strength and her unforgettable voice make this a book (like all her books) that no person should miss out on. Rest in Power, Maya Angelou.
And read on, feminists of the world. Read on.