Did 'Bachelor in Paradise' Edit Their Romance?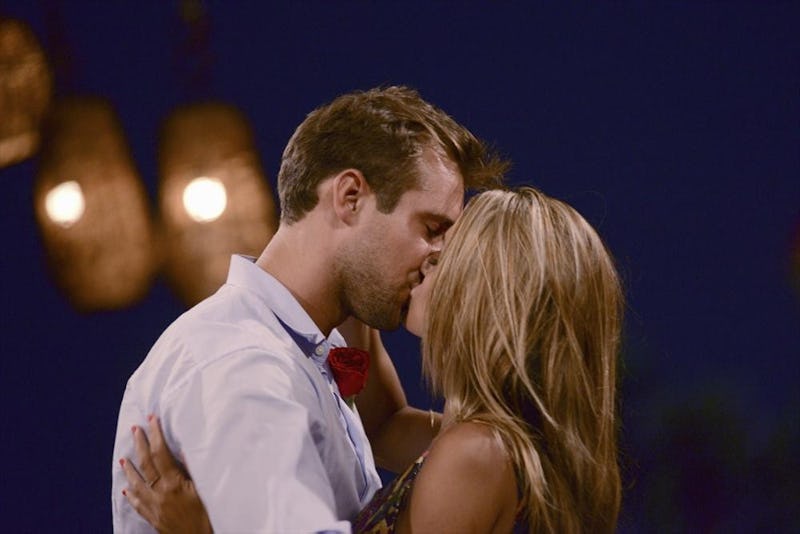 When it comes to reality TV, we can't trust everything we see because editing plays a large role. For example, I don't think Clare Crawley was really having a heart-to-heart with a raccoon on Bachelor in Paradise. But when it comes to the show's number one romance, Lacy Faddoul and Marcus Grodd are just as in love as they're made out to be. According to fellow cast member Jesse Kovacs, what viewers see is exactly what Lacy and Marcus were like on set. "While I was there, they were all over each other and spent every night together," Kovacs tells me. "They were super lovey-dovey. It was almost kind of annoying."
If their lingering kiss during Tuesday night's rose ceremony was any indication of their physicality around the other contestants, I don't blame Kovacs for having that reaction. When you're trying to find love and you're faced with this almost perfect couple, that can get kind of tiresome.
But the level that Marcus and Lacy have reached is even more surprising given how few days it's been. Marcus already told Lacy that he loved her on Monday, which to Kovacs was "laying it on a little too thick." After all, we may have been watching for four weeks, but Kovacs confides that when he showed up for the fourth episode, the show had only been filming for nine days. Nine. Days.
It seems crazy to think that Lacy and Marcus could be in love after such a short time, but maybe they really are meant to be. After all, it's not like they're running around Paradise just hooking up, they're actually taking things pretty slow and serious. They use phrases like "on the same page" and "I can see a future with you." Marcus even stood by Lacy's side when she got sick on Tuesday night. (Which is more than AshLee did for Graham.)
Nine days does seem fast for love, but Khloe Kardashian got married in nine days and that marriage made it four years. If Marcus and Lacy make it that long, they'd be considered one of the most successful Bachelor couples ever.
Their adorableness can be a little over the top at times, but it seems like what we see is real, so at least their feelings aren't being edited a certain way. They really just are in love with each other, and possibly on their way to getting married — so, good for them.
Images: Agustin Murillo/ABC; sugarscape