We'll See 'Game of Thrones' in 'Wonder Woman'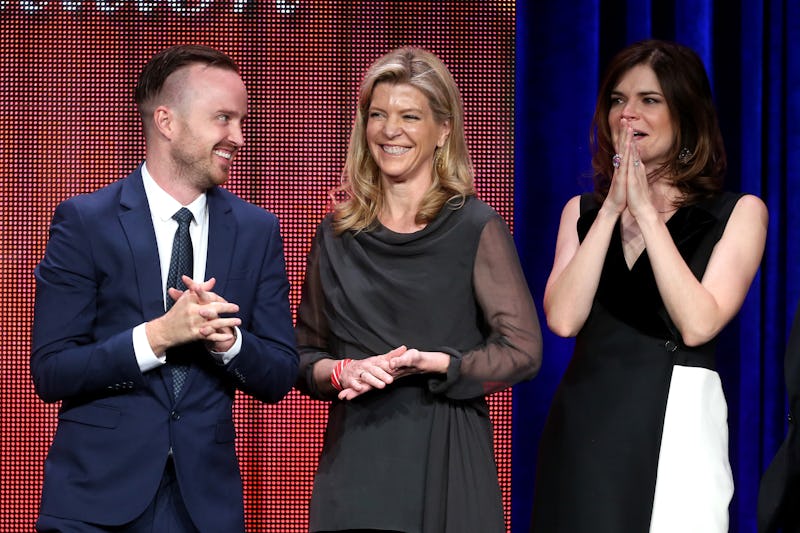 As television grows more cinematic and movies become more episodic, it's only natural that the media will begin to meet in a few areas. The two seem to be drawing more and more frequently from a shared pool of directors — as Martin Scorsese, David Fincher, and Steven Soderbergh switch gears to series work, premium cable mainstays are making a go at the big screen. The latest is Michelle McLaren, an unfamiliar name who has helmed a slew of recognizable programs, and who might be stepping up to take on the new Wonder Woman movie.
First thing's first: celebration is in order for Warner Bros and DC's option to hand the project to a female director — although McLaren was not among the projected directorial hopefuls (topping the lot of which were Kathryn Bigelow and Julie Taymor), she's still an asset over whom to get excited. Granted we have yet to see what she can do with a cinematic venture, but her television work offers a few hints.
Though a television and TV movie producer since the early '90s, McLaren kicked off her directing career with a 2002 episode of The X-Files, since adding the likes of Breaking Bad, Game of Thrones, The Walking Dead, The Leftovers, Law & Order: SVU, and a number of less impressive ventures to her résumé. Thanks likely in part to a working relationship with Breaking Bad creator Vince Gilligan (with whom she co-produced The X-Files from the seventh season to the series finale), McLaren got the chance to showcase her talents on one of the most memorable early turns for Walter White: the Season 2 episode "4 Days Out." For those in the dark, the 2009 ep stands as one of the inceptive glances at Breaking Bad's evolution from "cool show about the drug game" to the tempered, artistically dense piece of work that we have come to know.
Directing 11 episodes of the show up through the riveting final string (her last contribution came with "To'hajiilee," that perilously dramatic episode that — spoilers! — paired Hank Schrader and Jesse Pinkman together against a gone-way-rogue Walt), MacLaren proved responsible for delivering some of the series' finest institutions of tension, including the harrowing action sequence to cap "One Minute." She played further with true horror in Season 4 episodes that depicted Jesse's squalid, perpetually voluminous living quarters (notably in "Thirty-Eight Snub").
This brand of tension and dark psychological exploration is right in step with the chartered voice of DC Comics films. Her exploits with The Walking Dead and The Leftovers are likewise representative of the grim sensibilities fostered by the DC plan — that pioneered by Christopher Nolan and carried out rigidly, albeit less effectively, by Zack Snyder (who will introduce the Wonder Woman character to the cinematic universe in Batman V Superman: Dawn of Justice).
As for the realm of the fantastic, MacLaren has plenty of practice therein as well: with four episodes of Game of Thrones under her belt (two from Season 3, two from Season 4) under her belt, the challenge of imagining a vast, fresh Themyscira seems well within MacLaren's capabilities.
Although her lack of precedent for feature direction might make some worry, we can look at some of the other blockbuster helmers drawn from this well as reassurance. Rian Johnson, director of Brick and Looper, was pulled from the Breaking Bad vat to bring the forthcoming Star Wars: Episode VIII and IX to life. Alan Taylor had little to his name other than a handful of Game of Thrones, The Sopranos, Mad Men, and Sex and the City episodes before being hired for Thor: The Dark World. MacLaren is hardly unique in her case, and should be exciting as a fresh voice on a property we've longed to see for ages.
Images: Getty; AMC; HBO