Women Lead the Goodreads Choice Awards Pack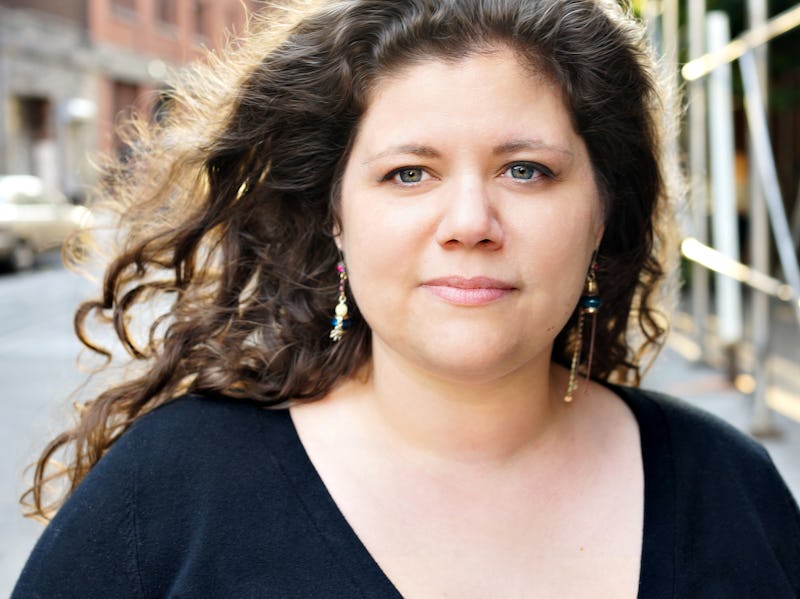 Though the Heroes of Olympus series author Rick Riordon took home the most votes overall, women arguably were the big winners of the 2014 Goodreads Choice Awards. Women writers won 13 of the 20 overall awards, including the major Fiction, Nonfiction, and YA Fiction categories.
The Goodreads Choice Awards are different from, for example, the National Book Awards or other book prizes because they aren't determined by judges; they are chosen by readers like you and me. And with 400 nominees among 20 categories and a record-breaking 3.3 million votes, readers certainly exercised their rights and voices.
In this way, the awards are reflective of what real-life people are actually picking up from their bookstore or library, reading, and enjoying. Though there are some issues with categorization (National Book Award-nominated All The Light We Cannot See by Anthony Doerr, for example, was placed in the Historical Fiction category, which he won, rather than general fiction, and Nonfiction is separate from Memoir and Biography, making for a more stratified nomination list), the Goodreads Choice Awards are reflective of many of the general public's most popular and beloved books of the year.
Best Fiction: Landline by Rainbow Rowell
Young adult-turned-adult-fiction writer Rainbow Rowell was acknowledged for her adult debut (mixed with a touch of magical realism) Landline , winning the major award for Fiction by a landslide.
Rowell's novel about a marriage in crisis stole 46,154 votes. The next runner-up was Liane Moriarty's buzzy Big Little Lies with 32,853 votes. Other nominees in the category included National Book Award finalists Marilynne Robinson for Lila and Emily St. John Mandel for Station Eleven, as well as winner Phil Klay for Redeployment.
Best Nonfiction: The Opposite of Loneliness by Marina Keegan
The late Marina Keegan's poignant posthumous collection of essays narrowly beat out Randall Monroe's What If? with 19,793 votes to 19,656. Keegan, who passed away in a car crash after graduating magna cum laude from Yale, is one of two late authors who won an award, as Esther Earl has won Best Memoir & Autobiography for This Star Won't Go Out. Earl was the inspiration behind John Green's beloved novel The Fault In Our Stars.
Best YA Fiction: We Were Liars by E. Lockhart
If you're sick of seeing We Were Liars at the top of "best of" lists, you're in the wrong place because I am not. (!!) I've been hooked on E. Lockhart's haunting book since its release, and I think it deserves its award in a runaway (which it was).
The Best Fantasy and Best Romance categories were also absolute runaways, with The Book of Life by Deborah Harkness winning the former by more 20,000 votes, and Diana Gabaldon's Written in My Own Heart's Blood winning the latter by about the same. Amy Poehler knocked out both Neil Patrick Harris and Lena Dunham to win the award for Best Humor with Yes Please . (Hurray!)
Here's your complete list of 2014 Goodreads Choice Awards winners with their winning number of votes:
Best Fiction: Landline by Rainbow Rowell (46,154)
Best Mystery & Thriller: Mr. Mercedes by Stephen King (41,453)
Best Historical Fiction: All The Light We Cannot See by Anthony Doerr (41,512)
Best Fantasy: The Book of Life by Deborah Harkness (51,462)
Best Romance: Written in My Own Heart's Blood by Diana Gabaldon (50,933)
Best Science Fiction: The Martian by Andy Weir (30,561)
Best Horror: Prince Lestat by Anne Rice (21,909)
Best Humor: Yes, Please by Amy Poehler (36,009)
Best Nonfiction: The Opposite of Loneliness by Marina Keegan (19,793)
Best Memoir & Autobiography: This Star Won't Go Out by Esther Earl (27,850)
Best History & Biography: The Romanov Sisters by Helen Rappaport (21,118)
Best Business Book: #GirlBoss by Sophia Amoruso (20,112)
Best Food & Cookbook: Make It Ahead: A Barefoot Contessa Cookbook by Ina Garten (12,345)
Best Graphic Novel & Comic: Serenity: Leaves on the Wind by Zack Whedon; Georges Jeanty, Penciller; Fábio Moon, Artist (21,796)
Best Poetry: Lullabies by Lang Leav (9,571)
Best Debut Goodreads Author: Red Rising by Pierce Brown (15,028)
Best Young Adult Fiction: We Were Liars by E. Lockhart (33,943)
Best Young Adult Fantasy & Science Fiction: City of Heavenly Fire by Cassandra Clare (53,247)
Best Middle Grade & Children's: The Blood of Olympus by Rick Riordan (63,209)
Best Picture Book: The Pigeon Needs a Bath! by Mo Willems (26,074)
Images: Augusten Burroughs; Goodreads