Kanye Wants Beyoncé To Have ALL The Awards
Kanye West is, and will always be, a one-man Beygency. Even if we thought that Kanye was joking when he almost interrupted Beck's Album of the Year Grammy acceptance speech, it turns out that he was dead serious. As he said on Sunday after the award show, Kanye thinks that Beck should have given his Grammy to Beyoncé. Clearly, 'Ye's work will not be done until 'Yoncé has joined the EGOT club.
We all had a bit of a laugh when Kanye walked on stage right before Beck accepted Album of the Year. Thinking that he was poking fun at the time he interrupted Taylor Swift's 2009 MTV VMA acceptance speech, I was like "Hey, it's great that we're all able to laugh about this now!" Afterwards, however, he spoke to his sister-in-law Khloe Kardashian for the E! After Show, and said that Beck "needs to respect artistry," and that he "should have given his award to Beyoncé," whom West thought was the award's rightful recipient. (Poor Beck! We still like you!) Kim Kardashian, his plus one, looked on and nodded in assent, although she was probably stewing with embarrassment.
This proves, once and for all, that Kanye is the chief commander of the Beyhive, and will not rest until Beyoncé has won ALL of the awards.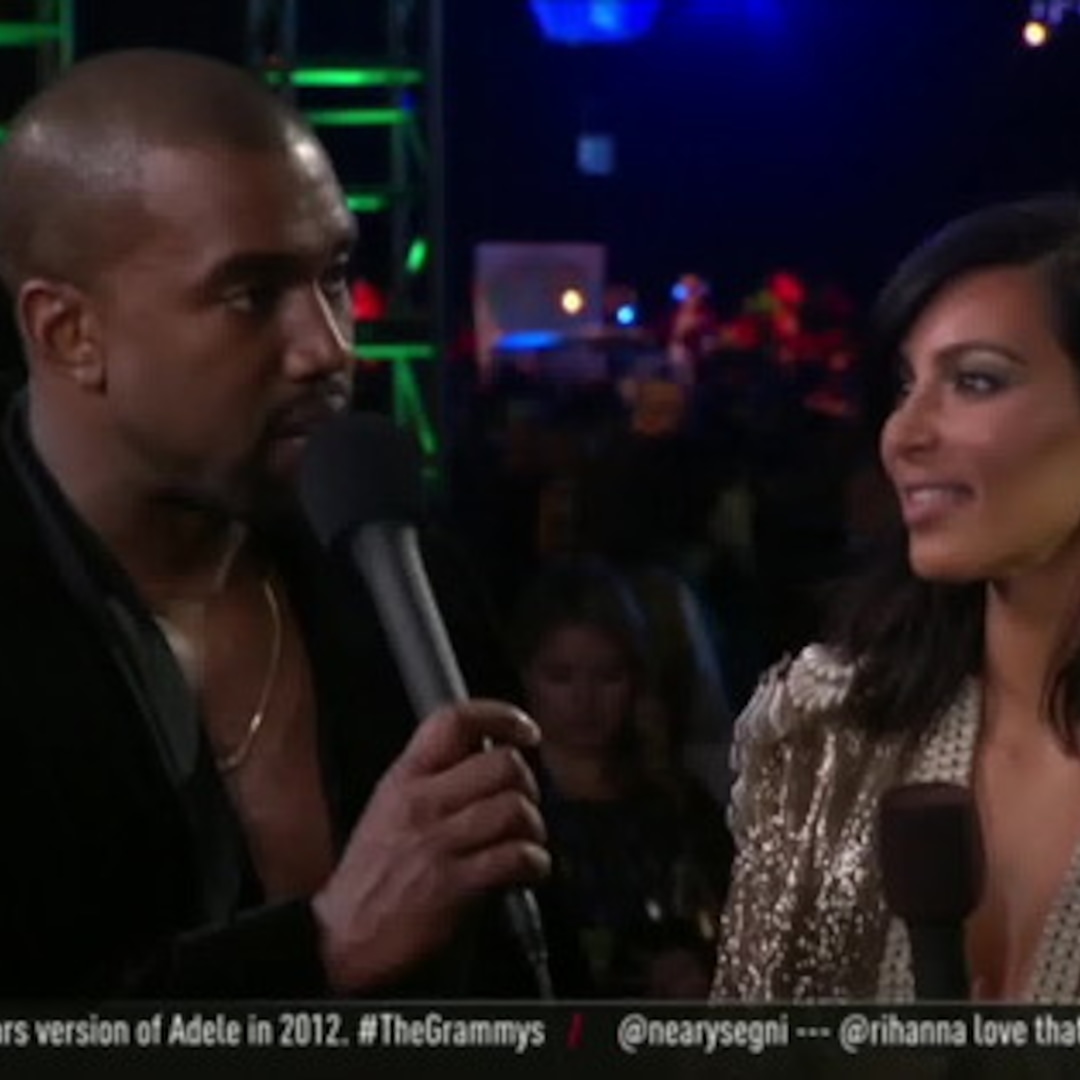 Let's imagine all of the awards that Kanye probably believes that Beyonce should earn in 2015.
An Emmy
In Kanye's book, Beyoncé's performance at the Grammy awards (which HEY, was on television) would like some love from the Television Academy. Respect artistry, for Pete's sake!!!!
An Oscar
Whoever is nominated in the short film categories needs to prepare for an impromptu walk-on. I mean, why was "Pretty Hurts" not even nominated?! 'Yoncé was robbed!
A Tony Award
I mean, I'mma let you finish, Neil Patrick Harris, but why isn't there a category for "Greatest Achievements In Being Beyoncé" at the musical theater award show?! HER LIFE IS MUSICAL THEATER!
A Peabody Award
The Peabody Awards typically recognize achievements in journalism, television, online media, and radio, and 'Yoncé's Tumblr should clearly be in the running for something.
The Macarthur Genius Grant
This distinguished prize recognizes a handful of US citizens who "show exceptional merit and promise for continued and enhanced creative work." Umm, I mean, could this describe Beyoncé any more closely?!
The Nobel Peace Prize
Just imagine what a room full of civil service luminaries would look like with Kanye bum-rushing the dais and extolling the peace-giving virtues of Beyoncé's surprise album. I mean, I can actually see this happening.
Image: Getty Images (10); Giphy