Learn How To Masturbate "Like A Guy"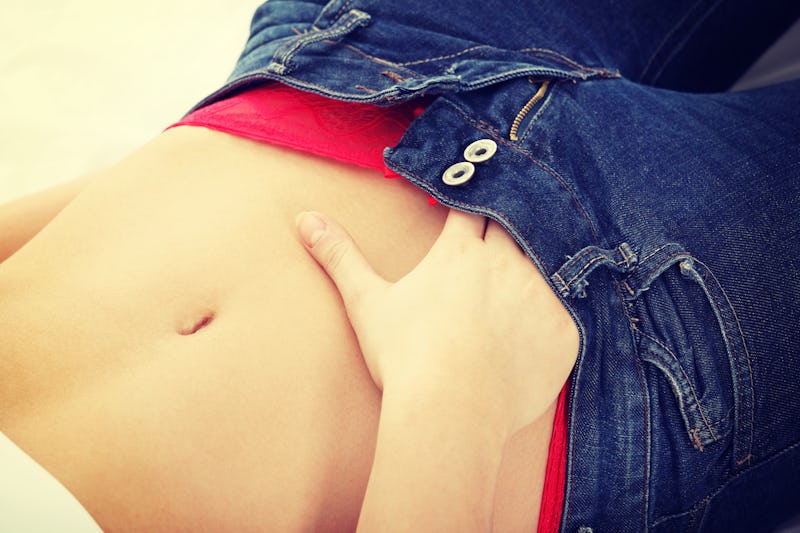 For those unfamiliar with Reddit, the site can seem like a hodgepodge of nonsensical musings, celebrity AMAs, scandalous photos leaks, and a general Internet wasteland — but now we can add one more function to that impressive list: source of sexual expertise. Two of the most popular threads on the sex.self subreddit are about masturbation, but with an interesting twist — men are sharing tips on how to "masturbate like women" and women are discussing how to "masturbate like men." (It should be noted that the people in these threads are discussing cisgender experiences of masturbation.)
Of course, not every (or even any!) commenter on the post, or even the original poster, holds a PhD in Human Anatomy, but if reading these threads has taught me anything, it's the Reddit comments are willing to try anything once and don't understand the meaning of the phrase "too much information."
So, how, exactly does a cisgender woman get off like a cisgender man? According to original poster Wentfullcrysler:
Basically, imagine the inside of the clitoris like a small penis inside the body like this image shows...Gently feel for the lower end and grab with two fingers and squeeze laterally (gently at first, but you have to squeeze hard to feel it a lot). And then move up and down like you're jacking yourself off. My girlfriend loves it!
Some women on the thread were not impressed with the tip, while other women took it upon themselves to elaborate.
Even though this tip could be used to help sex partners and soloist alike, it as seems as if it was men who had the most success with the techniques.
And yet, this user remained unimpressed.
Another thread advised men on how to "masturbate like women." How does a cisgender man masturbate like a cisgender woman, you ask? Well, according to Reddit user vikinginger:
Ok, so here's a technique that takes a bit of practice and endurance, but is less furious than just grabbing your meat hammer and pounding away. It involves gently rubbing your frenulum (the spot on the underside of your penis that connects the shaft to the tip) like a woman would rub her clitoris.
And it looks as though vikinginger might be onto something. Some male commenters took a quick break from their posting to try the method for themselves, and many had, er, favorable results. One guy even took it to the next level by borrowing his girlfriend's sex toys.
This user, however brought up one downside to this innovative new technique:
Of course, there is no real way to "masturbate like a boy" or "masturbate like a girl"…every body is different and, as the saying goes, it takes different strokes for different folks. If these threads can teach us anything, its that the Reddit community is especially receptive to sex suggestions and a place where users can safely share their experiences. So…will you be the next one to "review" these tips?
Images: Reddit