This Mean Girls Instagram Account Is All You Need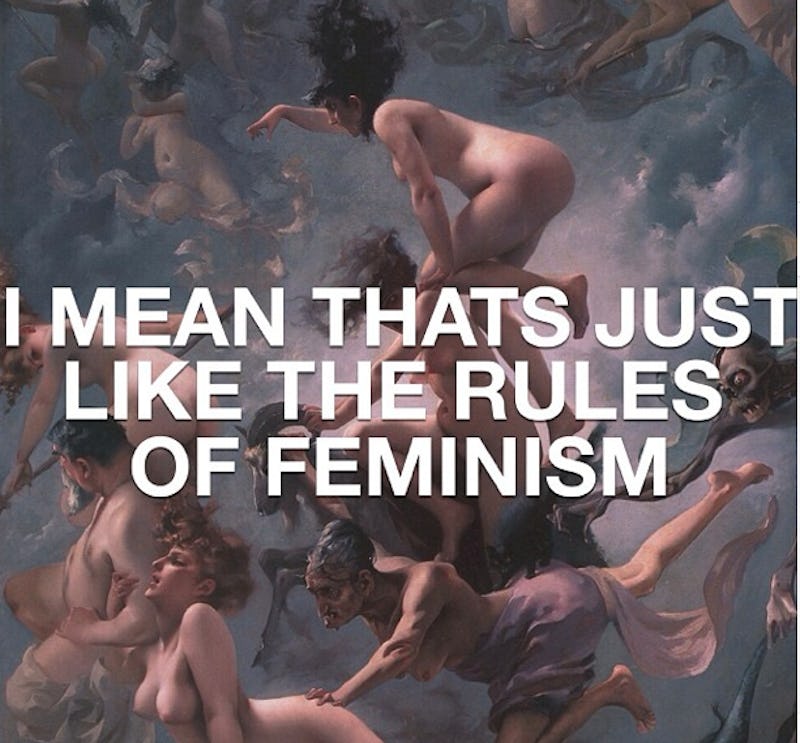 Have you ever looked at a Renaissance painting and wished it was just a little more fetch? Well, your prayers have been answered, because the @MeanGirlsArtHistory Instagram account pairs quotes from Mean Girls with classical art, so you can live like it's October 3rd every day. Somehow, it's been over a decade since Cady, Gretchen, Regina, Karen, and Janis stole our hearts, but their words of teenage girl wisdom live on. If you want to catch up on your favorite quips and trash talk from the film, you may as well learn a little something while you're at it.
As someone who spent many years in art history classes, I can say with authority that Art History's "Burn Book" deftly unlocks the subtle meanings of famous works by artists like Johannes Vermeer, Frida Kahlo, Gustav Klimt, Caravaggio, and Roy Lichtenstein. Although the style of featured pieces may vary, somehow, the quotes from Mean Girls fit regardless of school or medium. The only conclusion that can be drawn is that Mean Girls remains a classic film of female redemption. Sure, it's not regarded as part of the Western canon quite yet, but when you see these unforgettable phrases on Instagram, you'll wonder why not.
Images: Instagram/@meangirlsarthistory