The First Female 'Ghostbusters' Photo Is Amazing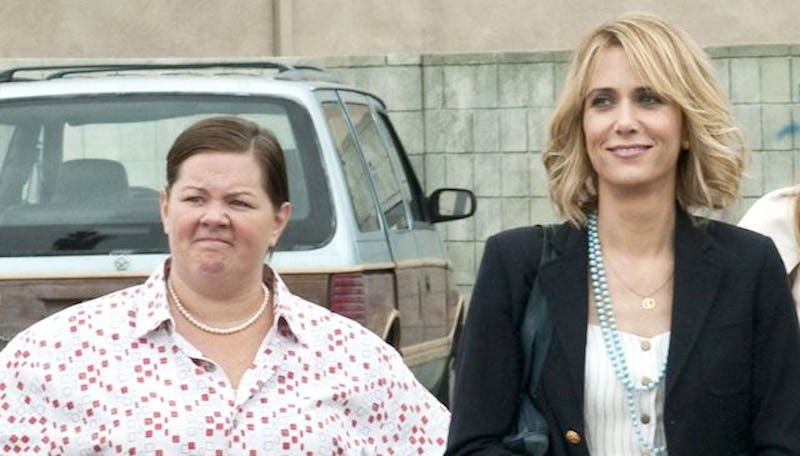 The 40th anniversary episode of Saturday Night Live brought us many gifts, including blast-from-the-past sketches, an epic Weekend Update, and Leonardo DiCaprio's man bun in the audience, but one of the best parts of SNL 40 was at the after party. No, I'm not talking about Taylor Swift's performance with Paul McCartney and Jimmy Fallon (though that was awesome) — I'm referencing the first photo of the all-female Ghostbusters reboot cast that Leslie Jones shared.
In the amazing snap, Kristen Wiig, Melissa McCarthy, Leslie Jones, and Kate McKinnon are all grinning, giving us a taste of what the hilarious quartet will bring to the big screen. (This, by the way, was amongst Jones' slew of Twitter selfies with everyone who mattered at the party, including Kimye, Beyoncé, Will Ferrell, Bill Murray, Taylor Swift, Leonardo DiCaprio, Rihanna, and many, many more.) The film will start filming this summer in New York City and could be in theaters as early as the end of 2015. Other casting has not been announced for the Paul Feig-helmed film, but if he brings in anyone else from Bridesmaids, I hope it includes Rebel Wilson, who was originally rumored for a leading role. Check out the amazing lady Ghostbusters selfie below!
Images: Universal Pictures; Leslie Jones/Twitter