How 'Frozen 2' Can Repeat The Original's Success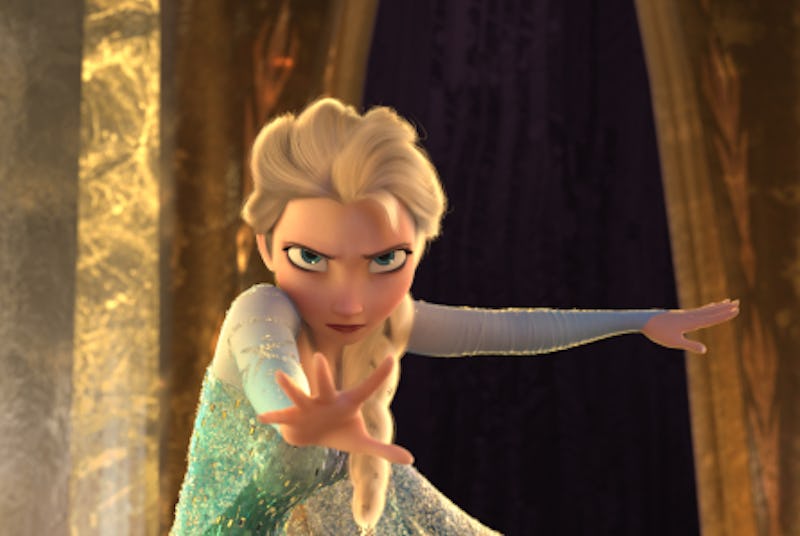 Newsflash for anyone who actually believed that a Frozen frenzy thaw was upon us — be prepared for more of Elsa's chill because Frozen 2 is officially a go. After what felt like nonstop speculation, Disney finally confirmed the sequel in a shareholder meeting on Thursday, so Frozen fans can finally relax and release all the pent-up anxiety over the sequel's fate. Sure, it was a little bit touch and go there for a minute, with Frozen 2 being confirmed and unconfirmed in a matter of days, but this is the real deal.
Given the announcement, there should probably be some official call for expanding the definition of the word frozen to include the most famous Disney movie of all time. I mean, since the film's 2013 release, we've all been happy to be inundated with so much Frozen-related material that not even with the most durable shovel, snow blower, or sled being pulled by dogs that won the last 10 Iditarods could pull us out from under it all. Thankfully, this Frozen reign just won't let up — but still, the sequel has some huge fur-lined boots to fill.
So far, there's been plenty of discussion about what Frozen 2 can learn from other Disney films and what fans are expecting from the sequel. To expand on those ideas, here 5 things Frozen 2 should take from Frozen to repeat its success:
Another Huge Hit Song
Two years later, no one's prepared to "Let it Go" like the song suggests, so Frozen 2 shouldn't either.
Maintain the Feminist Perspective
As Bustle writer Mary Grace Garis so expertly pointed out, Frozen's inclusion of feminist themes won the older demographic. Keep the grown folks happy, Disney.
The Characters' Ages
A sequel has to somewhat depict the growth and progression of the original characters but it's important for them to still be recognizable. In other words, none of this "20 years later" business.
More Adorable, Kid-Friendly Characters
Because taking the cuteness factor up a notch never hurt anyone.
The Original Cast
According to Kristen Bell in an interview with Bustle, everyone from the original Frozen cast wants to be involved in the sequel. Let's hope so, because everyone's already attached to the characters they've come to know and love and not having all the original characters return might set off a mass meltdown.
Images: Disney (1); Giphy (5)