As I fired up my cable box Sunday night, I wondered if the drama depicted on the new episode of Keeping Up with the Kardashians would be able to hold a kandle to the present day drama unfolding over on Rob Kardashian's Instagram account. Man, I wish tonight's ep was about Gramgate, I thought as I took a screengrab of Rob's post and sent it to my friend. I hope this winds up on the show at some point. This would make for an especially kaptivating B plot. Though Rob's Gone Girl 'gram wasn't a storyline this week, there was still plenty of mobile app brouhaha to be had: Scott Disick, Kendall Jenner, and Kylie Jenner snooped through Kris Jenner and Corey Gamble's text convos; Khloe Kardashian received a bunch of backlash for a pic she posted on Instagram; and Kourtney and Kim fought about Kim Kardashian: Hollywood.
Kim Kardashian: Hollywood is my everything, so I gobbled up all of the behind-the-scenes game dramz. Kim wanted to add Kourtney and Khloe characters to the game (spoiler alert: Kim got her way), but the oldest Kardashian sister didn't want to be a part of it. Kourtney wasn't happy with the way Kim asked (or didn't ask, I guess?) them about using their likeness in the game, so she hit her sister with a cease and desist. Throughout the episode, the two argued about money and favors and random and shady and bleep bleep bleep.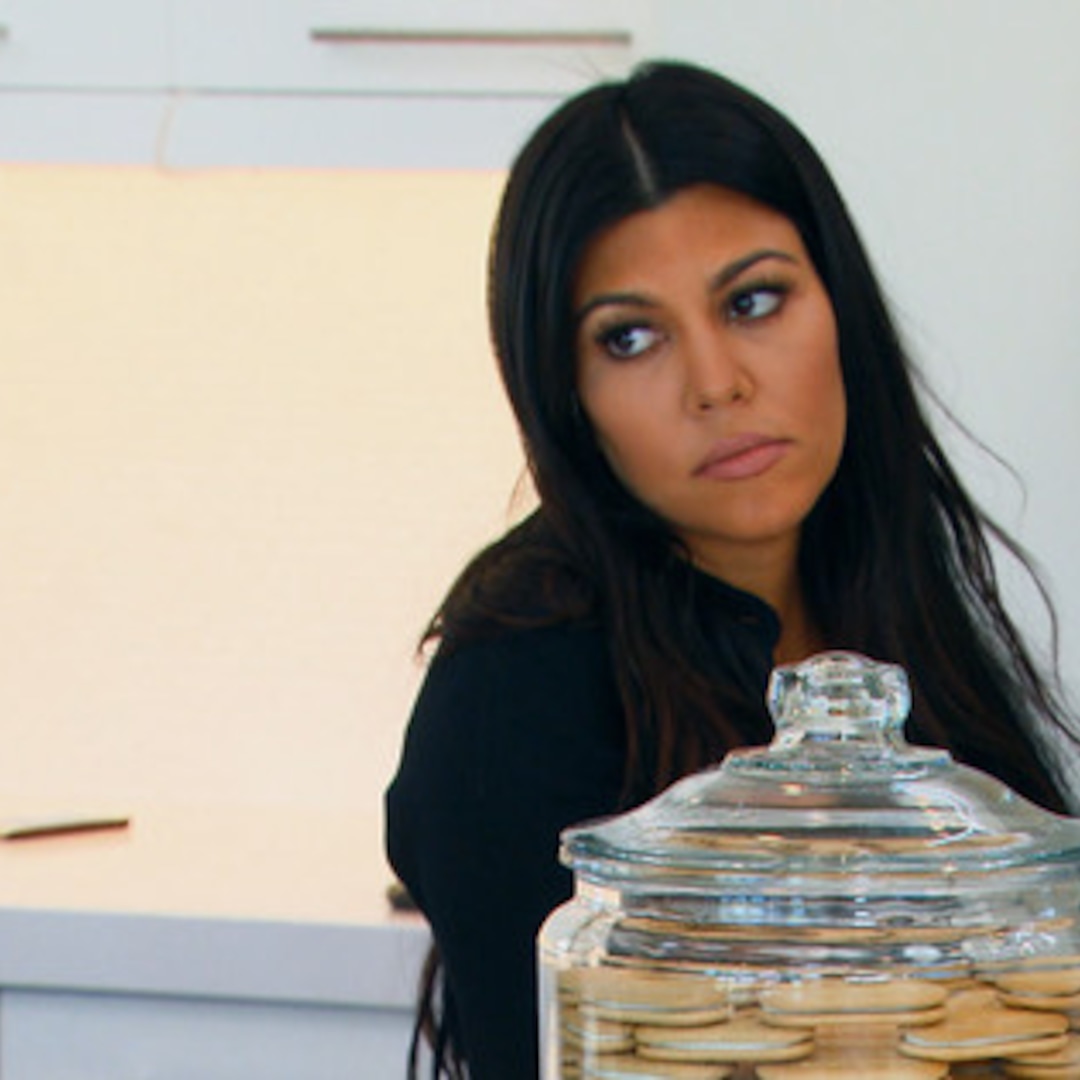 Yes, all was resolved by hour's end, but before we reached the conclusion, Kim uttered some zinger-tastic kwotes. Kimmy K. had me laughing like a hyena who just chugged a liter of Mountain Dew:
"It's this new app in which you try to make it in Hollywood."
Like, I knew that, but hearing Kim say it was transcendent. I feel like I understand the game on a deeper level now?
"I'm not buying [Kourtney] a f**king pair of shoes. I bought her f**king career."
AHHHHHHHHHAHAHAHAHAAHAHAHAHAHAHAHAHHA.
"Oh, you're too overexposed?"
Kim reminds Kourtney that there is no such thing as "too much exposure." The mobile game is but a drop in the overexposure pond.
"It's like, Obama has a character, and Kourtney Kardashian is being difficult?"
AHHHHHHHHHAHAHAHAHAAHAHAHAHAHAHAHAHHA x 1,000,000
Kourtney: "It's not about the check." Kim: [Smiles] "Yes it is." [Repeat x75]
Keeping Up with the Karda$hians.
Images: Brian Bowen Smith/E! Entertainment; stronzilli-blog, collection-of-gifs, perezhilton, gifw0rld, kardashianlovealltheway/tumblr