Proof There Can Never Be Too Much Diversity On TV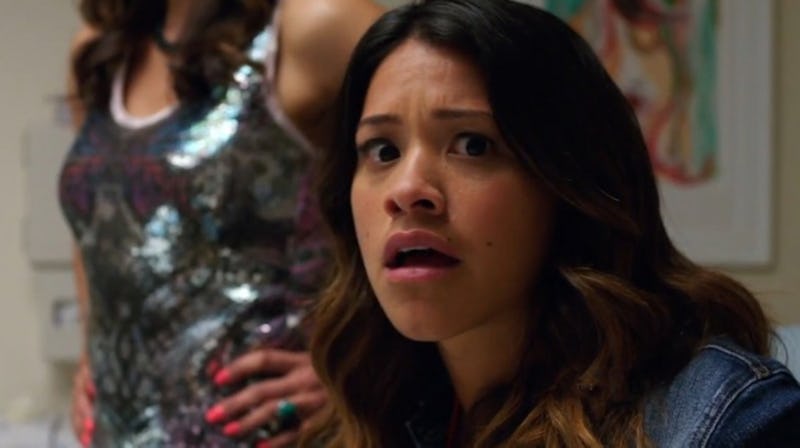 Twitter was in an uproar Tuesday night as Nellie Andreeva's Deadline piece "Pilots 2015: The Year of Ethnic Castings – About Time or Too Much of Good Thing?" made the rounds. The article — which quoted several anonymous sources who wondered if there was "too much" diversity in Hollywood now — was, to put it simply, far too indicative of how so many people in Hollywood and beyond think about race and the push for spaces in media that reflect a wider variety of people. (If you're curious you can see Vulture's Dee Locket address some of the article's more toxic quotes here.) But, let's take the horridness of that, and focus our energy on something better — like, perhaps, a few of those shows pulling off diversity within their plots and characters so well, they're proof that Hollywood can never have too much diversity.
There's a reason we're in such a good moment for people of color on television: It's because the people who've been given the chance recently have been kicking ass at it, opening the door for more people to have those chances in this year and, hopefully, in the ones to come. One or two TV seasons does not necessarily mean lasting change, but in a year when the Oscars were overwhelmingly, historically, depressingly white, it's good news for TV and for the rest of us that the latter medium is running laps around the former.
Make note of the shows on this list, which comprise some of the most-talked about television starring people of color: Most of them are not only smash hits ratings-wise, they're beloved by both audiences and critics. The consensus is that they're worth your time.
Orange Is the New Black
A wide variety of women from a wide variety of cultures and ethnicities, in a wide variety of socioeconomic and emotional situations, all allowed their shot at being the center of the story.
Jane The Virgin
The show's leading lady has some awesome things to say about representation, but this goes beyond that, as well. This is a show that doesn't reduce characters to their ethnicity or make broad judgments about their (varying, diverse in themselves) cultures. They're the heroes of their own stories here, and they've had a spectacularly solid first season whether you're considering race or not. And there is a reason Gina Rodriguez walked away with that Golden Globe.
Empire
This show, man. It's what networks dream of: Ratings that look like what ratings looked like before the Internet. It's literally the top-rated thing on TV this year other than a single post-Super Bowl episode of The Blacklist (which.. that's the Super Bowl). It's breaking ratings records that are at least 23 years old (perspective: That's as old as me). It's a behemoth. It instantly defined the zeitgeist. If you don't watch this show how will you talk to your fellow TV-watching humans?
Fresh Off The Boat
Another critically praised one, and, as Flavorwire's Pilot Viruet reminds us in her review (which you should read), "the first Asian-American sitcom since Margaret Cho's infamous 1994 disaster All American Girl." Luckily she also says this:
Fortunately, it's a series that surpasses expectations in every way — as a family comedy, as a commentary on race, as an honest depiction of alienation, and, perhaps most importantly, as a genuinely funny sitcom.
It's a classic family comedy in a lot of ways, and if you don't already have a deep appreciation for Constance Wu then your homework is to watch this show and develop one immediately.
Black-Ish
Another one with solid critical response around it. (Patterns? Yep, patterns).
Scandal
Olivia Pope is one of the most recognizable characters in modern television, and this is the show that sealed Shonda Rhimes' Shondaland as the epicenter and authority on representation on TV. Of course, it's also what established Shondaland as the epicenter and authority on a new kind of melodrama.
How To Get Away With Murder
Hyperdrama continues its reign with this show. This show stars Viola Davis, why wouldn't you be watching it?
Grey's Anatomy
Yep, literally just all of the Shonda Rhimes shows. Grey's is the one that initially gained Rhimes the footing to create the others, and it's only upped its representation game since the show's most buzzy seasons. The origin story of Shondaland's television takeover is also now its least-discussed, but that doesn't mean it hasn't been walking the walk of representation normalization just as hard — and in many cases way harder — than buzzy Scandal.
Images: ABC, Fox, The CW, Netflix