Wish Your Guy Dressed Better? You're Not Alone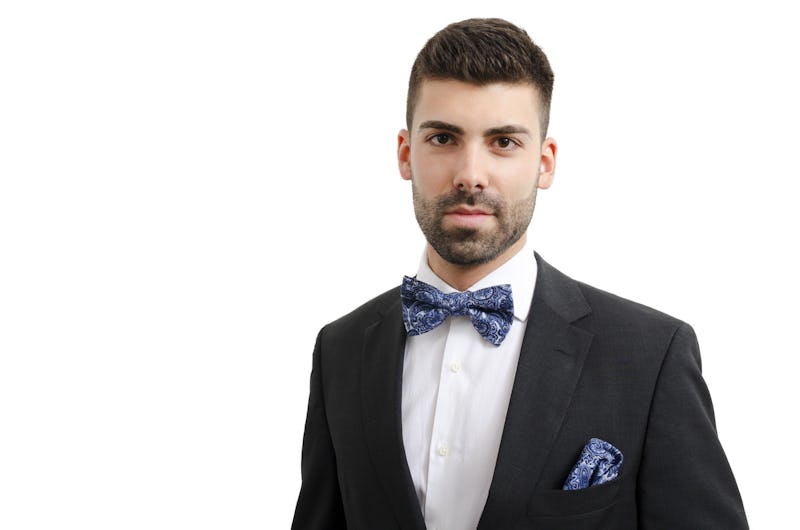 Like your new boyfriend but hate his messy haircut? Many people would say "deal with it," but for most women, that's just not good enough. Over two thirds of women have tried to makeover a new boyfriend, according to a new study.
Even more troubling, 36 percent of women admitted they were ashamed or embarrassed to be seen in public with their boyfriend when they first started dating. But fear not, makeover-loving ladies — it takes the average woman only about six months to take a lucky guy from frumpy to fashionable.
Our main manly pet peeves? Women cited fashion sense (34 percent), hair style (22 percent), and smell (9 percent — seriously?) as the most common offenders. And the greatest inspiration for our dream dude? The venerable Mr. Posh Spice himself, David Beckham.
The "makeover over your man" trend is nothing new, yet somehow we take deep offense when our boyfriends find fault with our own appearance (flatforms are fabulous, okay dude?). But heck, if it worked for Kim and Kanye, why not for us? While we tend to think of boyfriend makeovers as the domain of Cosmo and picky teenage girls, if hiding your man's stained t-shirts helps your relationship (and his odds of getting a job), it might just be for the best. Before you make that double appointment at the hair salon, check out these celebrity couples (past and present) where the guy definitely benefited from his woman's style sense — occasional his and hers Juicy jumpsuits aside.
Victoria and David Beckham
Brad Pitt and Angelina Jolie
Ben Affleck and J. Lo