'The Voice' Results Will Seriously Shock You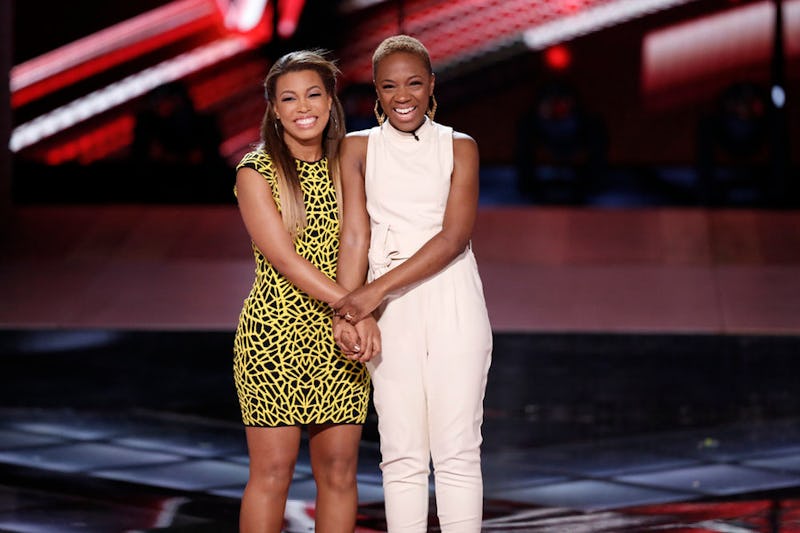 I'm in shock. Seriously, what is America thinking?! Kimberly Nichole was sent home on The Voice and I'm seriously reconsidering why I watch this show. Nichole was forced to sing for her life against fellow Team Christina artist India Carney. Both girls are crazy talented, but there's no denying that Nichole's performance quality and consistency far exceed Carney's. Nichole was one of the purest and most polished talents on this season and was a front-runner from the beginning. Though the vote was extremely close, it's shocking to see Nichole go but it's possible her song choice is the reason she's gone so soon.
I've mentioned before how much I hate The Voice Instant Save — and tonight's results demonstrate why this format is so unfair to the performers. Even letting the fans choose the winner is unfair to the performers — but that's the nature of this industry and the reason viewers (including me) tune in to watch every week so I won't complain on that one. Nichole was one of the greatest — if not the greatest — performers of this entire season. Many expected her to take the title, which is why it's baffling to think she didn't even make it to the Top 5.
The only possible explanation for Nichole's elimination is her song choice. She's always dared to be different — and that could have cost her the game. While Carney always goes the safe route by choosing chart-topping pop songs, Nichole stays true to herself by performing old-school rock classics. These songs showcase her talents and make her excited to perform, but they fail to pump up the audience because they're unfamiliar to many of the viewers. Even tonight, Carney chose to sing P!nk's insanely popular "Perfect" in the Instant Save while Nichole sang The White Stripes' "Seven Nation Army." Her performance was edgy, powerful, and overall insane but it wasn't what the audience wanted at this point in the game — which is why fans chose to save Carney over her.
Season 8 of The Voice won't be the same without Nichole, but there's no doubt that she'll be very successful outside of this competition. Many former contestants have proved that you don't have to win this show to be successful — like Avery Wilson did tonight — and Nichole will definitely be one of them. I can't wait to see where her talent takes her. Until then, it looks like I'll have to find someone new to root for...
Image: Tyler Golden/NBC