Xtina's "Come On Over" Video Is A Lifestyle Goal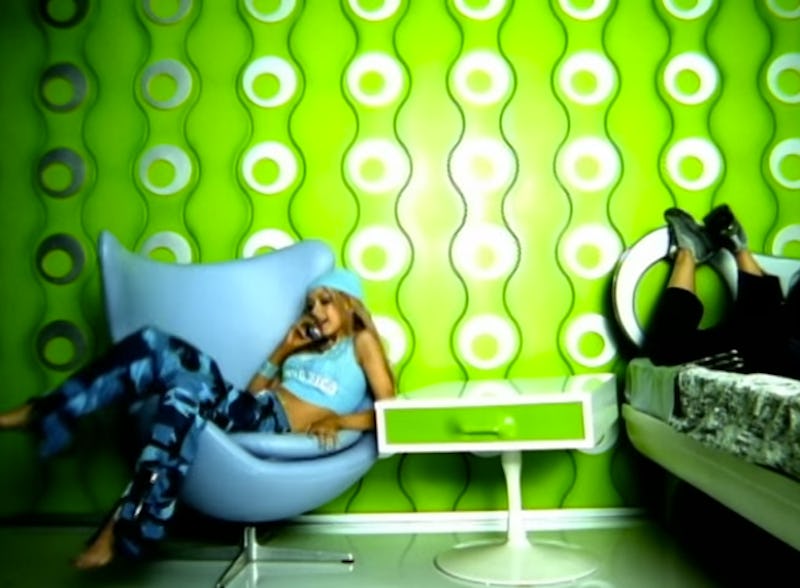 The early '00s were all about their pop stars, and while Britney Spears may have reigned supreme during that era, Christina Aguilera was arguably the peer closest in line for the Pop Princess throne. As much as I loved me some old school Britney, I have to say that there is something about the early days of Christina Aguilera that were particularly appealing — namely, the "Genie In A Bottle" singer's music videos. Early '00s XTina (remember when that was a thing?) had some pretty amazing music videos, all of which featured her in low-rise jeans that showed off her body jewelry (and that moms everywhere probably blamed for the spike in high school DIY belly piercings). Perhaps the most iconic Christina Aguilera music video was "Come On Over," which basically met all of your lifestyle goals of the early '00s.
For those of you who don't remember that song, which I hope for your sake is none of you, the lyrics are about... well, I'm not all that sure. Hooking up with a hot guy who you want to invite over for a party? Or tempting a guy with a party invitation only to tell him that all you want to do is get all up in his bod? It's pretty much the equivalent of this:
Whatever the lyrics mean, the video is extremely aesthetically pleasing, with lots of wild colors and Aguilera clad more in what looks like flash tattoos than clothing. (It was what we were into back then. I wish I could explain it.) Here are all of the times that "Come On Over" achieved your lifestyle goals of the early '00s:
When Aguilera Had A Bed Big Enough To Fit Eight People
And yet she casually climbed on it like it was NBD. Bonus points for the swivel chair.
When The Camera Panned To This Futuristic Boombox
Put it on your Christmas list, kids. iPods totally aren't a thing.
When Aguilera Was (Literally) Feeling Herself
The silver temporary tattoos really stepped up an outfit that was barely there to begin with.
When She Really Went Hard On The Modern Decor
Think I can buy that alien chair at IKEA?
When Her Bedroom Revealed Something Amazing
Neat room feature: a wall that opens to reveal your squad struttin'.
When Her Life Looked Like A Sprite Commercial
All lemon-lime everything.
When She Clearly Owned A Dual Straightner/Curling Iron
And yet, the lemon-lime theme remains.
When The Dancing Pods Were Revealed
Now the real question: how did the dancers get to the top level?
When The Coolest Stairs Ever Were Revealed
This house has the weirdest decorating theme ever, but I'm digging it.
Watch the whole ridiculously amazing video below:
Images: Giphy ; CAguileraVEVO/YouTube (11)