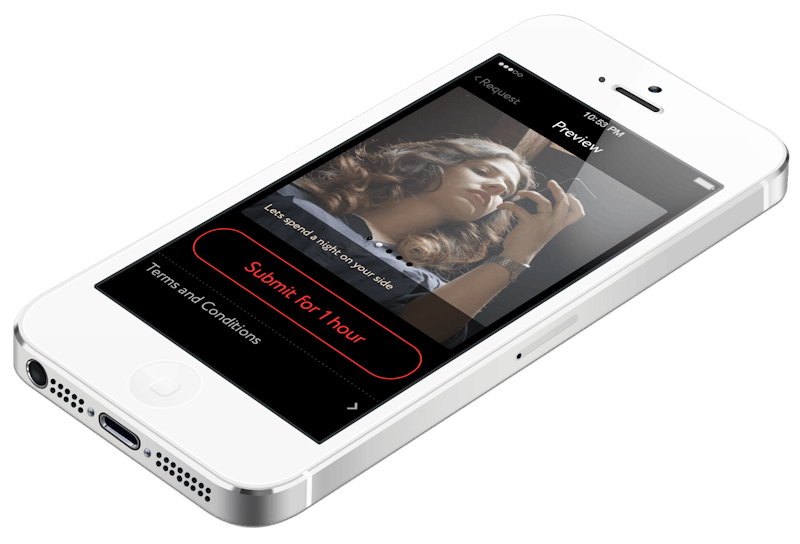 For someone who's had a smartphone for a while, I have surprisingly little to do with apps. The only ones I use on a consistent basis are Facebook, Twitter and Instagram. Even so — and this is probably true if you don't use apps, either — I wind up knowing about apps. Because apps these days, and especially dating apps, are more than just literal applications. They're cultural representations. They reflect what people want, or what marketing and tech people think people want. And apparently what those people think we want is new and novel ways to find hookups and romantic partners. A lot of them.
The dating apps market has been exploding. But does anybody use or benefit from all these apps?
We're on the precipe of dating app fatigue, writes Carmel Deamics at PandoDaily. Apps like Tinder — and Twine, Carrot, Pure, Grindr, Love Room, Bang With Friends (now called "Down"), HowAboutWe, Catalyst, etc. — are to 2013 what online dating sites like OkCupid, Plenty of Fish et al. were a few years ago, she writes. Except mobile-first matchmakers are "using the inherent phone properties, such as GPS, speed, and gaming, to change the nature of web romance." This sounds like a good thing, and it can be ("it's no longer about reading long profiles and finding the perfect fit, it's now about flirting on the go," Deamics notes). But the app market has become over-saturated with (increasingly niche) ways to meet people, find love and get laid.
Caitlin McGarry at TechHive also thinks dating apps are "ruining everything."
In the beginning, the appeal was obvious. There was the novelty: You can see a bunch of attractive people who are in your immediate vicinity! There was the ease of use: You can talk to hotties without having to pay any money or set up a profile! You don't even have to move!
But things are getting out of hand. The apps are getting creepier. People are getting more callous. We are tapping and swiping our way into a dystopian future where smartphones are the only partners we have.
That's actually the premise of an upcoming (and amazing looking) Spike Jonze movie. Joaquin Phoenix plays a lonely dude who falls in-love with a Siri-like smartphone lady (played by Scarlett Johansson) in a future world where apps are more or less everything. Thankfully, we're further from that dystopian future than all the dating app hype might let on. The number of dating app users may be growing, but a recent survey from Pew Research Center found that only 7 percent of smartphone users (and 3 percent of all American adults) have ever used a dating app.