Aunt Becky Made Being An Aunt Look Easy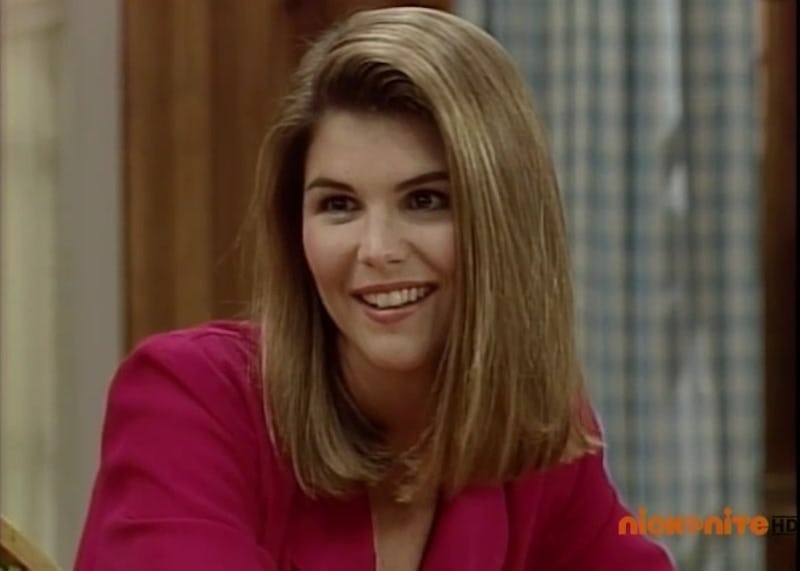 By now, most fans know that Olsen twins turned down the opportunity to reprise their role as Michelle in the upcoming Full House spinoff, Fuller House , on Netflix — which is unfortunate news, because a Full House without Michelle is unimaginable. But, there's still a huge reason to rejoice when it comes to this series: In addition to the actors who have confirmed their return, actress Lori Loughlin will reprise her role as Aunt Becky in the upcoming series.
As a fan, I'm so relieved to know that she didn't pass up on an opportunity to join the reboot, especially because she portrayed one of the show's most endearing characters. Personally, I know all too well how an aunt could either make your life a living hell or be the best ally amongst family — and Aunt Becky always fell on the latter end of the spectrum, because she was easily one of the sweetest TV aunts ever.
Clearly, D.J., Stephanie, and Michelle had it made with Aunt Becky on their side. Whether she was stepping in as a last-minute substitution for D.J.'s Career Day guest, or generally being that pillar of support for the entire family, she gave a good name to aunts everywhere. It's not easy to move into a house where six people reside (seven if you include Kimmy Gibbler and her unannounced visits) and blend seamlessly as if you were always a part of the family — but, after she and Jesse got together, she managed it seemingly without even batting an eyelash. Seriously, what's not to love about Aunt Becky?
She was so awesome that you don't even have to be anyone's niece or nephew to appreciate her. Here are seven times Aunt Becky made being an aunt look oh-so-easy:
The Time She Let Michelle Lick The Cake Frosting
Note to all aunts: This is how you handle an adorable kid who takes advantage of your kindness. In other words, remain poised, patient, and sweet — but above all else, let them lick the frosting.
The Time She Offered To Teach Michelle How To Cook
While Danny and Jesse chickened out of teaching Michelle how to cook, Aunt Becky stepped right up to the challenge by offering to help Michelle learn her way around the kitchen. (Oh, and the way she totally shut down Jesse was priceless.)
When She Kindly Encouraged Michelle To Give Her And Jesse Some Alone Time
Oof. This was a rough moment. Sure, Michelle was "very mad," but Becky's laidback nature allowed her to take the challenge of living in a crowded household in stride.
The Time She Got D.J. In On Pranking Uncle Joey For April Fools' Day
Far be it for Aunt Becky to stand by thumbing her nose at the Tanner family's silly jokes. Like the cool aunt she is, she got right in on the family action — and brought D.J. along with her.
When She Ice Skated Like A Pro With The Girls
This was a considerably difficult designated aunt task to execute, specifically due to Jesse's clumsiness. But, once again, Aunt Becky was a total pro.
The Time She Was There For The Entire Family When Jesse's Grandfather Died
This is the saddest Full House scene ever, but Aunt Becky was super supportive, patient, and nurturing to everyone.
The Time She And D.J. Laughed At Jesse's Real Name
The best aunts are the ones who are slow to scold and quick to laugh. Besides, could you blame her for laughing along with D.J. at Uncle Jesse's hilarious real name?
Image: Warner Bros. Television