Who Did Kaitlyn Have Sex With?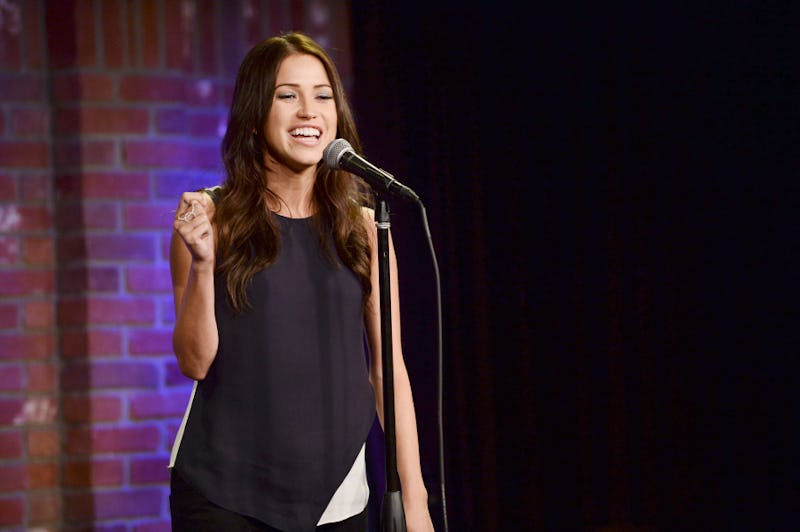 It's the episode everyone was waiting for: Kaitlyn had sex with Nick Viall on The Bachelorette . As was expected because female sexuality is soooo scary, everyone freaked out. Nick was a controversial contestant already, and now he's hardly got a fan in the land. But, here's the deal: Kaitlyn and Nick are adults, and if they decided to sleep together, that's their decision.
Here's what went down: First the pair went on a really romantic Dublin date and seemed really, really happy together. Then they decided to carry over that affection to their hotel room. From there, Kaitlyn broke The Bachelorette "rules" and dared to have sex outside the Fantasy Suite. Things got really hot and heavy and then the cameras cut away. But, not the sound, so we got to hear their intense makeout and Nick saying, "I want to know every part of you," from behind the closed hotel door.
Here's the thing: I don't really know why everyone is so scandalized about her decision. In the search for her husband, it's totally within her rights to, as they say, test drive the car. "To me, intimacy is an important part of a relationship and I'm not afraid to say that," she said earlier in the episode. "This is forever and this is a marriage and part of that is intimacy, and I'm not ashamed of that."
Preach, sister. And, no matter what anyone else says in the coming days, you just keep on being you.
Image: Matt Petit/ABC