Nate Ruess On Romance And Modern Dating Culture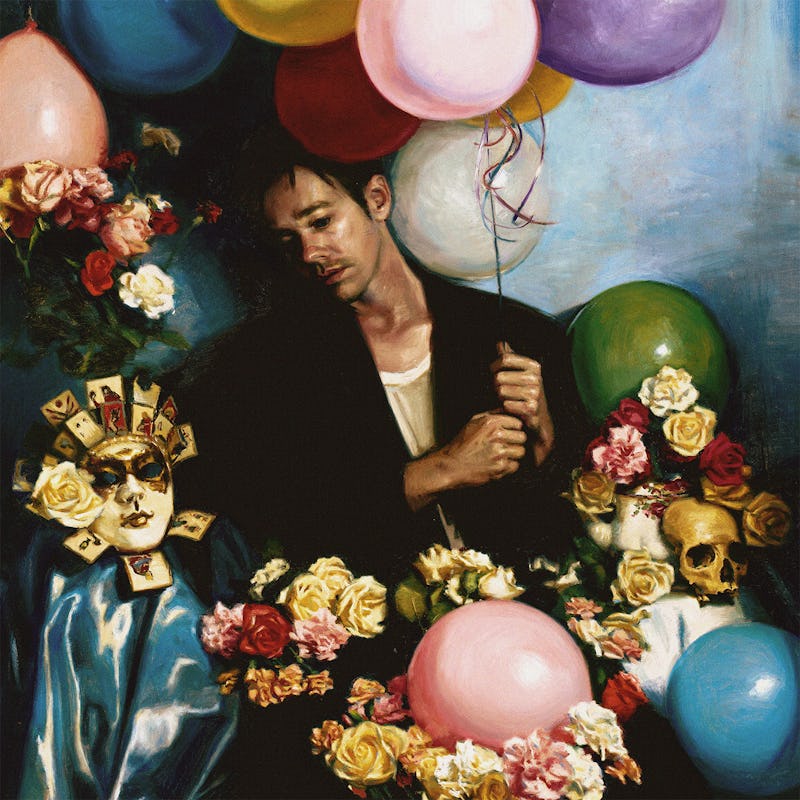 After releasing an album with the title Grand Romantic, it should come as no surprise that Nate Ruess has some keen perspectives when it comes to the topic of love. The Grammy winner and fun. frontman's solo debut — released on June 16 — successfully tackles the kaleidoscope of emotions one can feel during the trials of love and heartache. The album takes on the feat of being relatable and digestible without shying away from the grandiose. The word "grand" is in the title, after all, so it seems fitting that Ruess would match his inimitable vocal range with a hodgepodge of percussions, symphonic underscores, and haunting piano keys. Some of the tracks in Grand Romantic cater to the mania that can be spurred by love and relationships, as is the case with the addictively aggressive "AhHa," while poignant ballads like "It Only Gets Worse" need little accompaniment to put a lump in your throat. Interlaced throughout Grand Romantic's heart-wrenching tracks is a message of optimism and willingness to be vulnerable, even at the risk of heartbreak. Bustle caught up with the man behind the music to converse about Grand Romantic and Ruess' perspectives on love, as well as today's modern dating culture.
"It's so hard to give advice, because I felt from the day I first started dating back in high school — like getting into relationships — I feel like I've learned so little, and the only thing I've really, really learned is I have to just let myself go and trust the moment," Ruess told me. "For me I just want those experiences — they don't really change. There are a lot of different experiences when you're talking love on a base level. I just wanna be someone people can relate to by listening to the songs."
Ruess went on to note that he has garnered inspiration from "listening to music that gives people love in the world" and aims to be that type of artist for his fans.
"That's kind of the best part of writing music," he said. "It's not like I wanna preach or anything like that, I just want people to know that there's someone else like them."
Many of the songs on Grand Romantic seem to be infused with classical elements, and I was curious about Ruess' thoughts on today's technology-driven dating culture, where the ever-growing popularity of apps and dating websites have arguably upended some of the more traditional steps in courtship.
"It's interesting, I don't really partake in the social media world," Ruess said, but noted that — as far as dating apps and websites go — he's "all for it."
"I don't see any harm in it. What the world needs now is love sweet love, so if there are ways to make it there, I'm all for it."
When I asked Ruess if he could sum up Grand Romantic in one word, he told me, "It's in the title, but I would go with the word 'romance'...for better or worse."
With the release of his album and an onslaught of performances and promotions, Ruess doesn't seem to be slowing down any time soon. He was slated to kick off Starwood Preferred Guest's Hear the Music, See the World in Miami on June 26, and a tour is likely on the horizon. We look forward to seeing what's up next for Ruess and congratulate him on his wildly impressive solo debut.
Image: Fueled By Ramen