How To Get These Curls Without Any Heat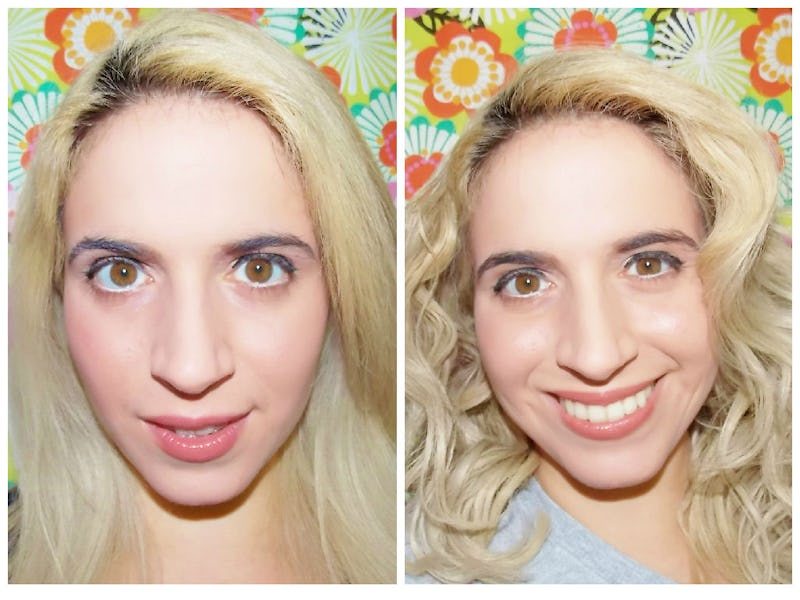 We live in a brilliant time when stick straight and super wavy strands are equally as hip, so there'll likely come a day when you want to curl your hair after you've straightened it. However, this can mean doubling up on our favorite heat styling tools, which can be less than kind to our tresses. Sure the feeling of running your hand through straightened strands is nothing short of amazing, but crispy ends (yikes!) and dehydrated roots are often things associated with heat styling your hair way too much.
Like straightened strands, getting that effortless beach wave can also be achieved by heat styling tools. And although our rotating irons, crimpers and curlers can give us that sultry mermaid mane in seconds, high scorching temperatures from our favorite tools can definitely trash delicate hair strands in the process.
Unfortunately, straightening curly locks is pretty strictly a look that can only be achieved with the help of heated irons and dryers. However, getting that come-hither beachy wave after straightening your hair doesn't have to contribute to further damage.In fact, with just a little leave-in-conditioner and some handy bobby pins, you too can have effortless waves in less than an hour.
Ready to switch up your style? Here's how to go from straight to wavy hair without damaging your hair further in the process.
1. Straighten Your Hair
Being that my hair is bleached to epic proportions, my signature style usually consists of heatless waves that I can usually get from letting my air dry after shampooing. However, that doesn't mean that I don't like to indulge in the straighter side of life every once in awhile.
To properly show how to go from straight to wavy locks with ease, I first straightened my hair as flat as possible. Since I was well aware that my scorching iron was definitely going to burn my hair, I was sure to apply a heat protecting lotion first.
Redkin One United Spray, $17, Amazon
After straightening, I was sure to let my frazzled locks chill out for awhile. Being fragile enough from bleaching, I didn't want to overwork my already pooped out strands any further. Fifteen minutes later, it was time to create beachy waves without heat.
Ever since I went blonde, leave-in conditioner has literally been a gift from the beauty gods. I literally have 15 leave-in conditioner products stacked together on my nightstand, but lately I've been addicted to the Redken One United spray.
Spray enough product onto your straightened strands, so your hair is completely soaked. This will later help hold your hair into a wet, heatless wave. You can steer clear of the roots, so you don't look greasy.
3. Bobby Pin Your Hair Into Small Buns
Next comes my favorite step, which literally has you winding up your soaked hair into small buns, then pinning them in place with the help of some bobby pins. Although I usually go for my beloved sponge curlers, this time I tried experimenting with this small buns method, to see if proved to be a viable waving method.
Winding, pinning and setting my hair all over my head took me less than 15 minutes — but be prepared to use a whole lot of bobby pins.
4. Wait For At Least An Hour
Now that your hair is completely off your head, you'll want to wait at least an hour to help your waves take shape (doing this overnight works super well). Yes wearing lots of buns all over your head my feel weird, but I'm beginning to really like the style, especially since babes like Rihanna, Gwen, and Miley rock the mini bun look on the regular.
5. Take Your Hair Out
Once your hour has passed, it's time to set your hair free from bobby pin jail. Undoing all your pins, expect to find a naturally gorgeous (and hydrated!) wave that didn't require you to deep fry your strands in the process.
Overall, placing your hair in wet mini buns proves to be an excellent way to take your straightened hair to gorgeous waves. Sure, heat styling tools create a more even texture, but I like this tousled effect. Plus, I could practically hear my strands sighing with relief when I gave them a day off from all that heat.
Images: Courtney Leiva (8)