These Britt & Brady Updates Make Me Nervous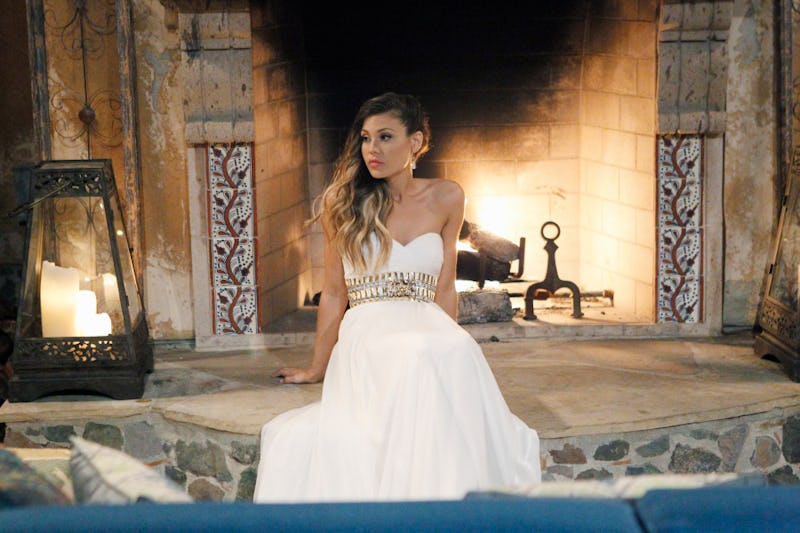 Even though Britt Nilsson didn't get the chance to be The Bachelorette this season, it seemed like Britt had found true happiness with Brady Toops. The couple had been seen out and about together and a recent Britt and Brady relationship update revealed that they're going to have a long-distance relationship, since Brady lives in Nashville and Britt lives in Los Angeles. I'm not sure that's been a good idea for them, though, since many of their social media updates have me nervous that this relationship won't go the distance. Not only that, there have been rumors that the duo has already split up.
Just for reference, the distance between Nashville and Los Angeles is around 2,000 miles, give or take, and I think it's taking a toll on the. I've noticed that, in the beginning, Britt and Brady posted lots of photos together on their respective Instagram accounts — perhaps it was due to that glorious honeymoon period when you find a new love — but then it dropped off during June. Brady is even currently in LA and posted a photo of himself eating a cronut in Venice, but there's no sign of Britt. How could he visit the City of Angels without a visit to his love?
Here are some specific social media updates that have me worried about this Bachelorette couple.
1. This Isn't Brady
It's actually Elan Gale, a producer for The Bachelor and The Bachelorette.
2. This Inspirational Quote
Britt only includes heart emojis as the caption, so what does it mean? Is she free from the show or from Brady?
3. Brady Sounds Like He's Team Kaitlyn Now
"I still obviously stand by my decision to leave, but Kaitlyn really is such a beautiful person!" he wrote in the caption. "And c'mon guys, @brittkarolina is obviously amazing as well!" Interesting...
4. Brady Isn't In Any Of These July 4th Pics
Commenters speculated that one guy kinda looks like him, but alas, it's not Brady. I guess they didn't celebrate the ultimate summer holiday together.
5. Brady Posted This Photo Of Britt With A Generic Caption
No comment about her. No, "I miss you," or "I love you," or any of that. He simply states in the caption, "Who else is watching tonight?!"
6. This Inspirational Quote
"No feeling is final." Does that mean maybe there's trouble in paradise, but he believes that he and Britt can work it out?
7. These Roses Aren't From Brady
They're actually from the Christian Life Church in Austin, Texas.
8. Brady Is In LA & Eating A Cronut Without Britt
He traveled 2,000 miles to LA eat a cronut in Venice, but what about Britt? Where is she?
9. Brady Wrote Some Heartbreak Songs
He's getting ready to record his new record and mentioned in this update that some of the songs "hurt" him. "Maybe pain is what unites us all in the end," he wrote in the caption. "Life only gets better." Is he referring to past heartbreak, or is this LDR with Britt just too hard?
10. When Britt's Mom Kept Calling Brady Her "Friend"
Yikes. Britt's mom thought Brady's been giving off a "friend vibe." Uh oh.
11. This Sky Photo
Could her rough day have to do with her LDR? Hmm. It's not looking good.
Want more Bachelorette? Bustle's app provides 24/7 coverage on ALL of the rose-colored ABC franchises. So download the app from iTunes for more articles, GIFs, and memes about this season and beyond. You'll enjoy it for all the right reasons.
Image: Rick Rowell/ABC