The 17 Best Lighthearted Shows And Movies On Netflix To Boost Your Mood
We all need a pick-me-up now and then.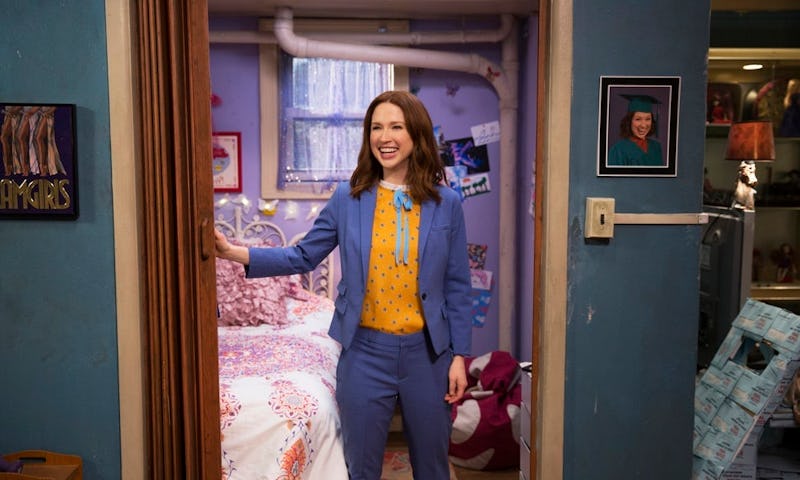 Eric Liebowitz/Netflix
Between Making a Murderer, Wild Wild Country, and Tiger King, Netflix has a knack for creating true crime shows captivating enough to pique the interest of the entire internet. But after a really long day (or week), the last thing you often want to do is sit through eight-plus hours of a dark story. So instead, you might find yourself scouring for lighthearted shows and movies on Netflix that will help you kick back, relax, and disconnect a bit from reality — rather than staying up all night thinking about it.
Sure, the feel-good shows and movies on Netflix may not be the ones that necessarily get the most attention, but that doesn't mean they don't exist. In fact, Netflix has a show literally called Feel Good — which is admittedly still somewhat dark, but will definitely make you laugh. And there are a number of other options that will help you to really veg out and shut your brain off, whether you're into comedies, cooking shows, or just want to spend some time looking at cute animals. Read on for the 17 best lighthearted movies and shows Netflix currently has to offer. All you have to do is grab some snacks.
This article was originally published on