20 Times David From 'Schitt's Creek' Was Straight-Up Terrible At Basic Life Skills
It's not just folding the cheese.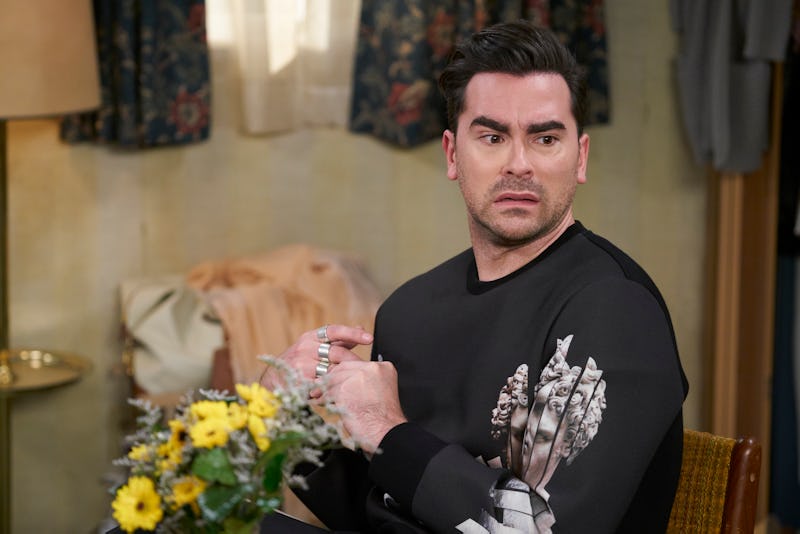 Courtesy of Pop
There are plenty of things that David Rose on Schitt's Creek is great at: running Rose Apothecary, taking care of his knits, making sarcastic comments, grooming his impressive eyebrows. But as was clear from the get-go, there are some skills that this fish-out-of-water still hasn't mastered. Growing up privileged meant David didn't learn many basic life skills, like what a write-off is or how to fold the cheese into his family's recipe for "ahn-chiladas." But all of his foibles and eccentricities just make him all the more lovable.
Before arriving in Schitt's Creek, David had a middling career as an art gallerist, which was later revealed to be a sham. And while it was a devastating blow to learn that his mom was secretly behind most of his transactions, David remained confident in his business acumen (his father ran a successful video store empire, after all) and ended up launching a still-thriving boutique. Sure, David may not be the best with finances, but he and Patrick have turned a sad general store into a booming business that teens love to shoplift from. Still, there is a long list of pretty basic things that David hasn't quite gotten a handle on yet.