Blake Lively Shares "Extra Spicy" IG Snap Of Ryan Reynolds
The couple is well known for their social media antics.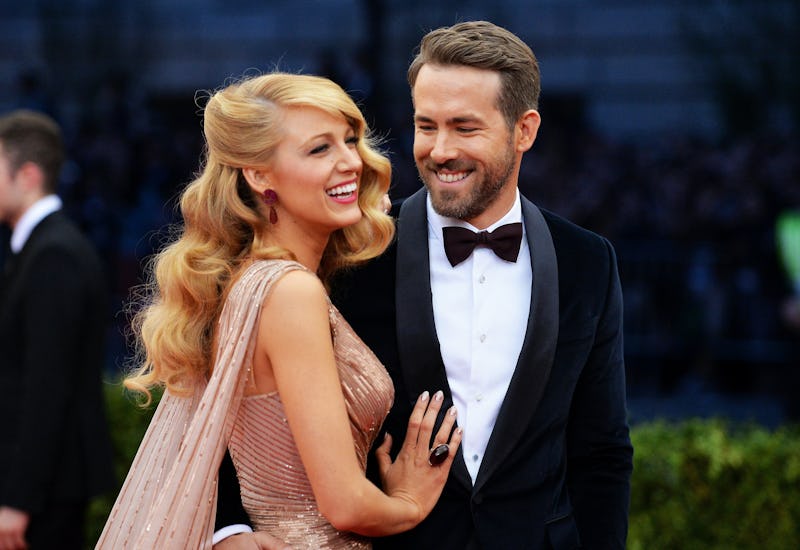 Mike Coppola/Getty Images Entertainment/Getty Images
Throughout their 11-year marriage, Blake Lively and Ryan Reynolds have become well known for their merciless trolling of each other online — which tends to involve cropped birthday photos, poking fun at each other's ad campaigns, dirty jokes, and more. However, in a recent Instagram post, Lively couldn't help but gush over her actor-turned-Wrexham FC owner husband, sharing an "extra spicy" snap of the Deadpool star with her millions of followers.
As per E! News, Reynolds uploaded a photo of himself on May 28 enjoying the sunshine and wearing a sleeveless vest. "Summer in New York makes me sorry for the way I treated winter in New York," the actor captioned the Instagram Story.
In addition to his 49.1 million followers, the summery snap also caught the attention of Lively, who re-shared the post to her own Instagram Story along with two Sriracha bottle emojis and a "caution: extra spicy" sign sticker.
As mentioned, the pair are known for their ruthless social media antics — one recent example being Lively's hilarious trolling of Reynolds amid a particularly tense Wrexham FC game, during which the actor shared a clip of her husband nervously watching the match from the stadium stands. "I bought ESPN+ today. Just to watch my husband experience crippling anxiety live. Worth it," the actor joked in a caption.
As longtime fans of the couple will know, their trolling moved up a gear after Reynolds and Lively tied the knot back in 2012 following two years of dating. As of writing, they now share four children together and welcomed their fourth baby as recently as February 2023.
Taking to Instagram on Super Bowl Sunday (or rather, Puppy Bowl Sunday), the Gossip Girl alum announced the newborn's arrival by simply sharing a photo of the couple with Reynolds' mother Tammy, which happened to reveal that she no longer had a baby bump. "Puppy Bowl Sunday 2023, been busy," Lively captioned the post.