Brian Cox Reveals Why Succession's Logan Roy Makes Him "Sad"
The actor made the revelation during an interview with The Times.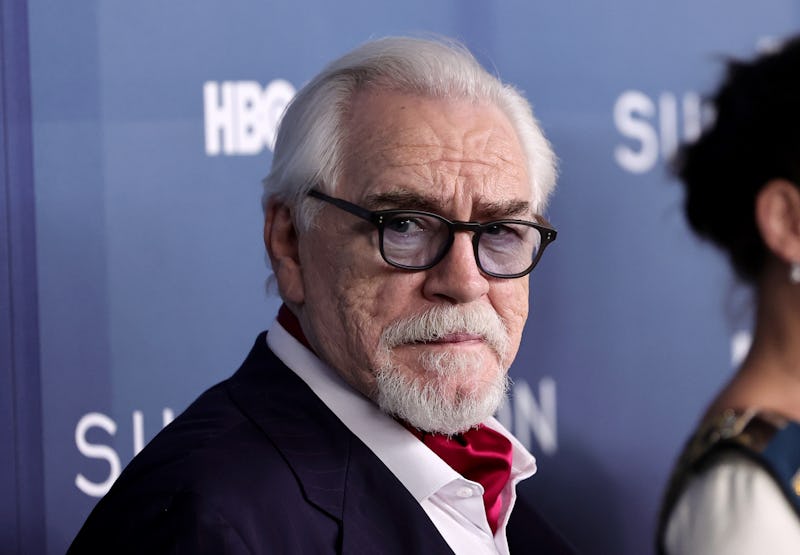 Jamie McCarthy/Getty Images Entertainment/Getty Images
With the show's highly-anticipated finale almost upon us, Succession fans are eagerly awaiting the conclusion of the Roy family's four-season arc. In a recent interview, one of the show's lead stars, Brian Cox (aka Logan Roy), reflected on his time on the hit HBO drama, admitting that one surprising element of Succession makes him "sad."
During an interview with The Times, Cox — whose character passed away suddenly in the third episode of Season 4 — shared one of the downsides of the show's huge success, revealing that he "resents" the fact that playing Logan Roy has made him more recognizable.
"Having played Logan Roy, I resent the fact, or I'm sad about the fact, that I've lost my anonymity, which was one of the things that served me well," he shared. "It's one of the great roles and there's nothing I can do about it. You get hoisted by your own petard. Hopefully I'm not going to be defined by it, but we'll see."
Meanwhile, the actor, who has previously starred in the likes of Braveheart and Troy, also revealed that his post-Succession plans involve returning to theater work because "that's the real test of your mettle."
During an appearance on The Tonight Show Starring Jimmy Fallon in March 2023, Cox also discussed how his Succession character has impacted his vocabulary off-screen, which he jokingly refers to as "Logan Roy disease."
After accidentally swearing on the late-night show, the actor apologized to host Jimmy Fallon for his "language," adding: "It's what I call the Logan Roy disease, and I've been affected by it. My wife's nearly divorcing me because of it."
As mentioned, Succession fans were left reeling during the show's Season 4 episode "Connor's Wedding," during which the Roy family patriarch (Cox) died while en route to Sweden. Speaking to The New York Times about Logan's death, the actor said the decision to kill off his character was "fine" by him. "I'm doing a lot of other stuff. I'm going back to the theater. I'm going to hopefully direct my first movie in my grand old age," he added.