Bridgerton Fans Are Convinced A Major Character Will Die In Season 3
Showrunner Shonda Rhimes has addressed their fate.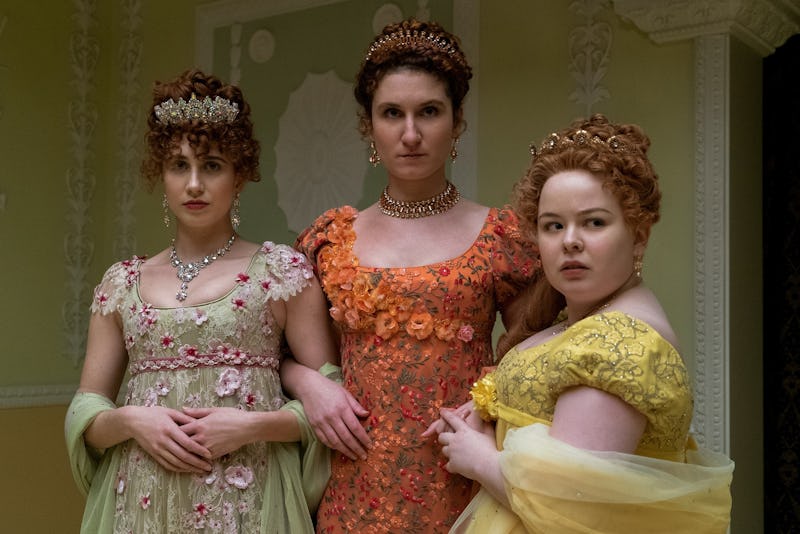 Netflix
As fans patiently await the latest chapter of Netflix's Bridgerton, many have been busy speculating what might be in store throughout Season 3. What we know for sure, however, is that the forthcoming series will center on the romance between Colin Bridgerton (Luke Newton) and Penelope Featherington (Nicola Coughlan). Referring to the original Julia Quinn novels on which the show is based, some fans have noted that with Season 2 being set in 1814, Season 3 could fast-forward to the year 1824 as Colin and Penelope's love story takes ten years to play out.
However, this potential timeline has left some viewers convinced that Queen Charlotte (played by Golda Rosheuvel) may perish in Bridgerton Season 3, as the real-life royal figure who inspired the character died in the year 1818. If the Netflix drama accurately depicts the life of the real Queen Charlotte, this will indeed be the case. However, during an interview with The Express, Bridgerton showrunner Shonda Rhimes made clear that the series is "not a history lesson."
"It is very important that people understand that, because I'm telling the story of Queen Charlotte of Bridgerton, not of Queen Charlotte of England," Rhimes explained, adding that, despite taking "liberties" with her real-life story, some Queen Charlotte storylines featured on the show are based on historical fact.
One example is the "baby race" viewers witnessed in the Bridgerton prequel series, Queen Charlotte, which saw the monarch encourage her children to give birth to a legitimate heir to the throne. "That happened, the baby race actually happened. It is a fact," Rhimes told The Express. "But Queen Charlotte was much older when it occurred, and so did not live to see the child who would become Queen Victoria be born."
The fate of Queen Charlotte isn't the only question to have piqued the interest of Bridgerton fans in recent months, and viewers have been sharing a string of fan theories relating to an "unhinged" future storyline, the rumored release date, and a major Lady Whistledown twist as Season 3 draws ever closer.