Bridgerton Fans Predict What Will Happen To The Show's "Forgotten Sibling"
Ahead of Season 3, the role was recast.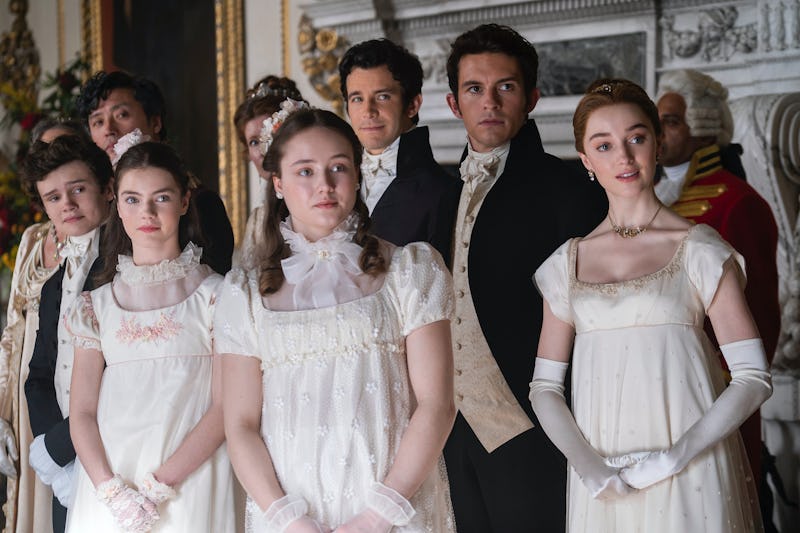 Netflix
With Season 3 on the horizon, Bridgerton fans have been busy theorizing what might be in store for the show's next chapter and beyond. In doing so, they've turned their attention to the story arc of Francesca Bridgerton, who some fans have begun calling the franchise's "forgotten sibling."
One viewer on Reddit pointed out that Francesca had minimal screen time during the first two seasons, despite having an entire book dedicated to her story in Julia Quinn's Bridgerton novel series, on which the drama is based. "Are they planning on reintroducing her in Season 3?" asked one curious fan. "I think they'll start trickling her in so people can start getting to know her character."
Many fellow Redditors agreed that the sixth Bridgerton child will indeed have a greater presence in the forthcoming third chapter, especially after the character of Francesca was recast ahead of Season 3, with Hannah Dodd taking over the role from Ruby Stokes.
"The recast means we should be getting to know her a lot more in Season 3," one viewer commented. Another predicts wedding bells are in her future: "I think she'll make her debut in Season 3 and will most likely marry John, so she's definitely going to have a bigger role!"
As for her absence in Seasons 1 and 2, some fans noted that Francesca also had a minimal presence in the books until her story was the focus, meaning her lack of screen time thus far shouldn't come as a surprise. "I think it makes sense given her story in the book series, so I don't mind if the show follows that," another fan chimed in.
Bridgerton showrunner Chris Van Dusen previously addressed Francesca's absence in the show's earlier seasons, revealing that Stokes' had scheduling conflicts during filming, which led to her not being heavily featured.
"I love Francesca, but we lost her midway through Season 2," he explained to TV Line. "After exhausting all other options, she unfortunately had to come out due to reasons beyond our control. Perhaps Season 3 will be the charm."