Bridgerton Newbie Hannah Dodd Has Thoughts On Colin and Penelope's Love Story
The actor will portray recast character Francesca Bridgerton in Season 3.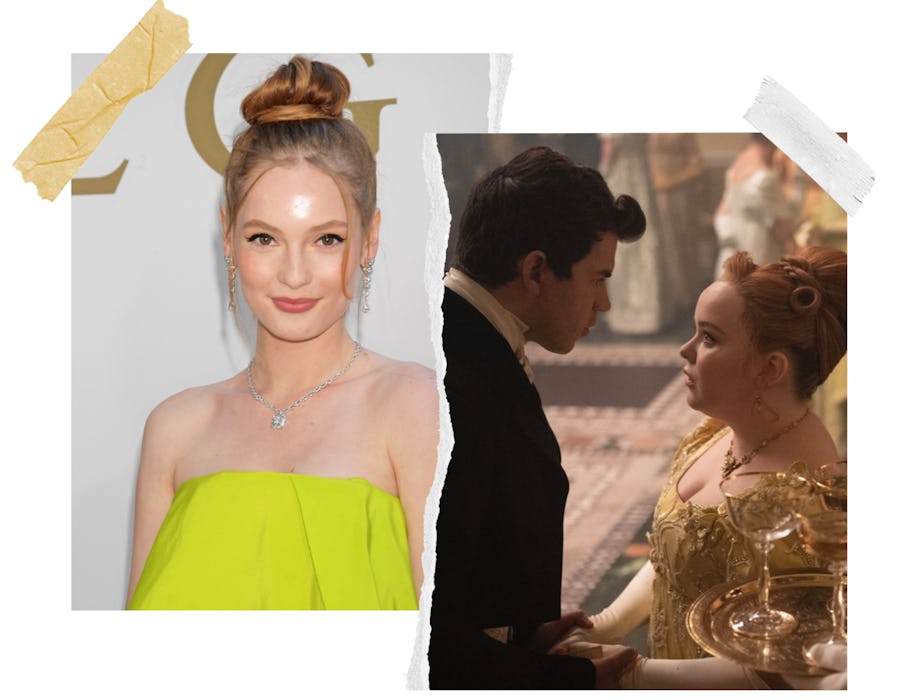 Getty/David M. Benett/Netflix
As fans eagerly await Bridgerton Season 3, all eyes are on the new and returning cast members now that filming is underway. Like with the Regency-era drama's first two outings, Julia Quinn's popular novel series will again be used as primary source material, and the character of Francesca Bridgerton has been confirmed to feature in the forthcoming new series. It was revealed earlier this year that Hannah Dodd has been cast in the role, replacing Ruby Stokes, who walked away from the hit drama to focus on Netflix's Lockwood & Co.
Prior to her newly-announced Bridgerton role, Dodd landed her very first acting gig back in 2018, playing series lead Thea in Find Me In Paris. The actor then bagged a recurring role in the BBC series Harlots, before starring in the hugely successful 2022 drama Anatomy of a Scandal, in which she plays the younger version of series lead Sienna Miller. Elsewhere, Dodd also previously starred in the mini-series Flowers In The Attic: The Origins and Marvel's Eternals. She will appear in the forthcoming Enola Holmes sequel opposite Millie Bobby Brown.
Per an official press release, Dodd's role in Bridgerton is described as a "bit of a mystery" within her own "chatty" and "extroverted" family. "Despite her reserved nature, she goes along to get along when it comes to society affairs, fortified with a dry wit and pragmatism that confound the fickle ton yet seem to draw attention when she least desires it," a character synopsis teases.
Dodd has now opened up about her first days filming Bridgerton. Speaking to TVLine, the actor said of her introduction to the cast and set: "Everybody's been so lovely. I just want to do a good job." As fans of the book series will know all too well, each of Quinn's novels focuses on the love story of a different Bridgerton sibling. Unsurprisingly, when Dodd was cast as Francesca, she rushed to read her character's tale, which inhabits the sixth novel.
"I didn't know what I'd got myself in for, but I needed to read that as soon as possible. It's such a beautiful book and she's such a beautiful character. I can't really believe that I get to play her," Dodd exclaimed. "I know how people feel about her as well, so I'm going to do my best."
The first two seasons remained fairly faithful to Quinn's writing, but Season 3 (and the recently commissioned 4) are veering off course. When Shondaland (Rhimes' production company) posted on Twitter announcing that Penelope and Colin would be the focus of Season 3, the reaction was mixed. One Twitter user wrote "I'll skip them," while another replied with "We were waiting for the Benedict and Sophie story."
But Dodd appears to be in favour of the switch. "I really enjoyed Colin and Penelope's story. I am really looking forward to seeing how that pans out in our version," she remarked.
This article was originally published on