The Bridgertons' Most Stubborn Son Could Inherit The Featherington House
Five theories point to surprising heirs.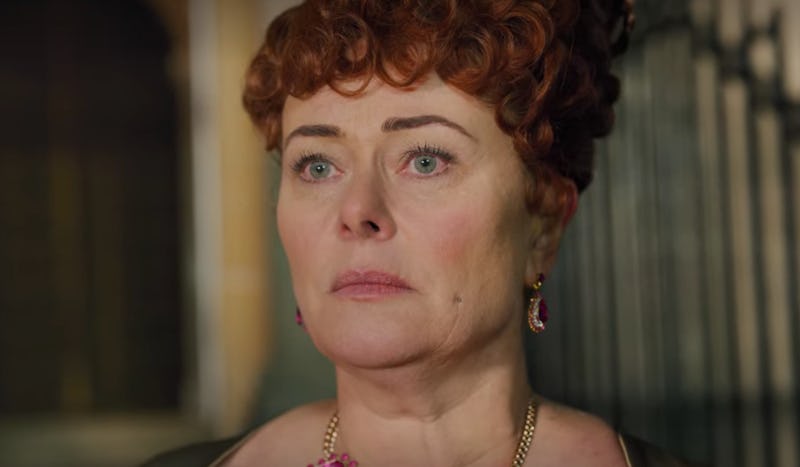 Netflix
Checking on all fans of Bridgerton: It's probably been a minute since you watched the Season 1 finale, but have you truly recovered? Released in December 2020, the first set of episodes of the Shondaland-produced Regency-era series ends with a few twists that viewers — and fans of Julia Quinn's original book series — did not see coming. Between the reveal of Lady Whistledown's identity, the birth of Daphne and Simon's son, and the death of Lord Featherington, there's a lot to be addressed when the highly anticipated Season 2 arrives on Netflix on March 25.
After Lord Featherington's passing, Lady Featherington opened a note that revealed the name of whoever is set to inherit the family's estate. Based on her shocked reaction, she's not pleased with whoever it is. Given that Netflix created this plotline specifically for the TV series, there's no way to truly predict the fate of the Featherington estate, leaving viewers with a major question: Who is going to inherit it?
While you await the answer, which will hopefully come in Season 2, check out five theories about whose name is written on the ominous note.
This article was originally published on