Charly Clive's Brain Tumour Diagnosis Inspired Her To Write A Comedy
The show debuted at Edinburgh Fringe in 2016, and was later adapted by BBC3.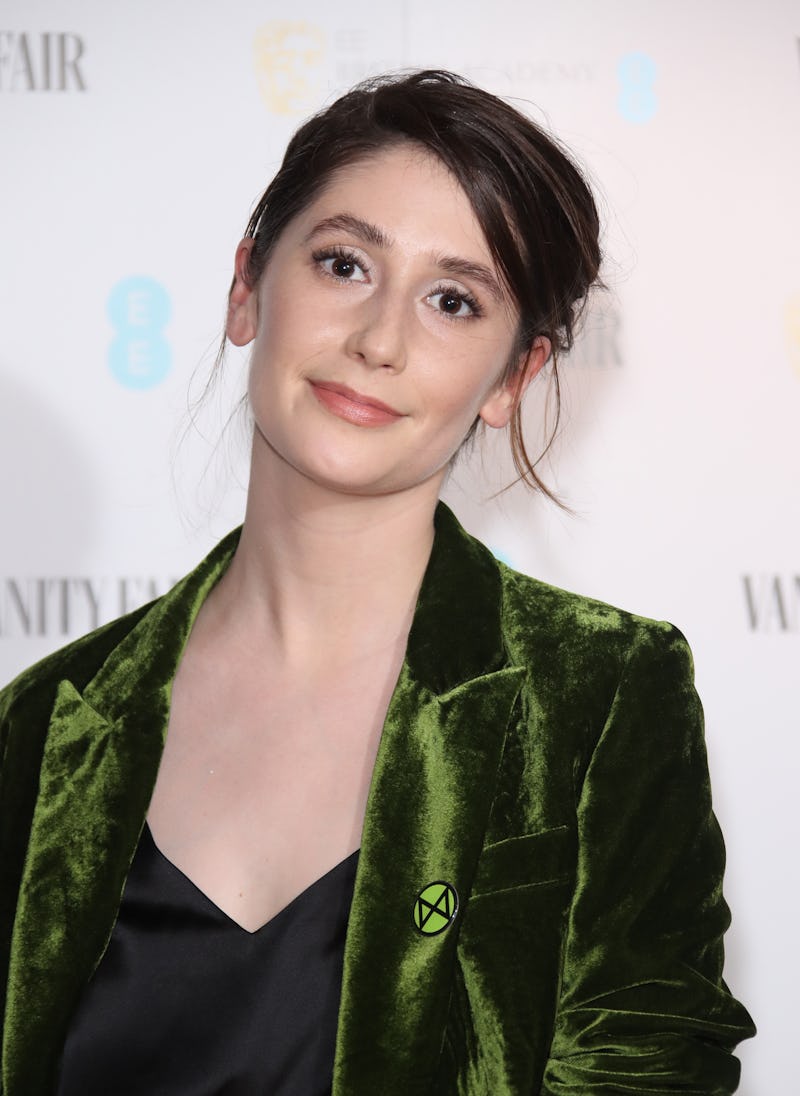 Mike Marsland/WireImage/Getty Images
Written by Giri/Haji's Joe Barton and starring I May Destroy You's Paapa Essiedu, The Lazarus Project is shaping up to be a summer must-watch. Essiedu plays George, a man whose ability to time-hop captures the attention of a shady organisation. The eight-part series also stars Charly Clive, who you'll recognise from C4's Pure and the BBC3 comedy Britney. The latter was adapted from a comedy show she created with her best friend, based on her experience of being diagnosed with a brain tumour.
In the summer of 2015, when Clive was 23-years-old, she started to feel unusually ill. Her period had abruptly stopped, she felt faint and noticed a blind spot in her peripheral vision. After booking appointments with her GP and optician, she was given an MRI scan which resulted in the diagnosis of a pituitary adenoma – a benign tumour on the pituitary gland, the area in the brain that regulates hormones. Clive's was the size of a golf ball, and she'd inadvertently been watching it form for five months as a blind spot in her left eye.
As Clive underwent treatment, Robertson moved into the family home to keep her company. Clive noticed people's aversion to saying 'tumour' around her, so she decided to give it a name. "Britney is a very iconic name that feels fun and flirty," she explained. "Britney Spears is somebody who's famously been through a lot so it felt like a good name for a tumour."
Clive and Robertson decided "the only way to fight the monster is to laugh at it," transforming this experience into a comedy show. "We didn't want it to feel that it was wasted time or that it was just sad," Robertson added. "It was a way of getting control. When there's something dark happening in the background, I feel like tears of laughter is such a release."
They debuted their stage show Britney at Edinburgh Fringe in 2016, which was subsequently adapted to television for BBC3 in November 2021. "It's nuts. It's so exciting," Clive said in response to how far Britney has come. "Hopefully, we would have found our way here without, with or without the brain tumour, but I think it's a massive testament to Ellen that we are here at all because initially I didn't want to do the show."
Transferring their story from stage to screen was "emotional" for Clive. "To revisit that time has been painful and strange," she explained. "The stage show was all about mining the most absurd versions of events so that the audiences could follow the extreme emotions, but for TV, we have to do that in a much more subtle way."