Everything To Know About Clayton Echard's Bachelor Season
Prepare to head back to the original Bachelor mansion.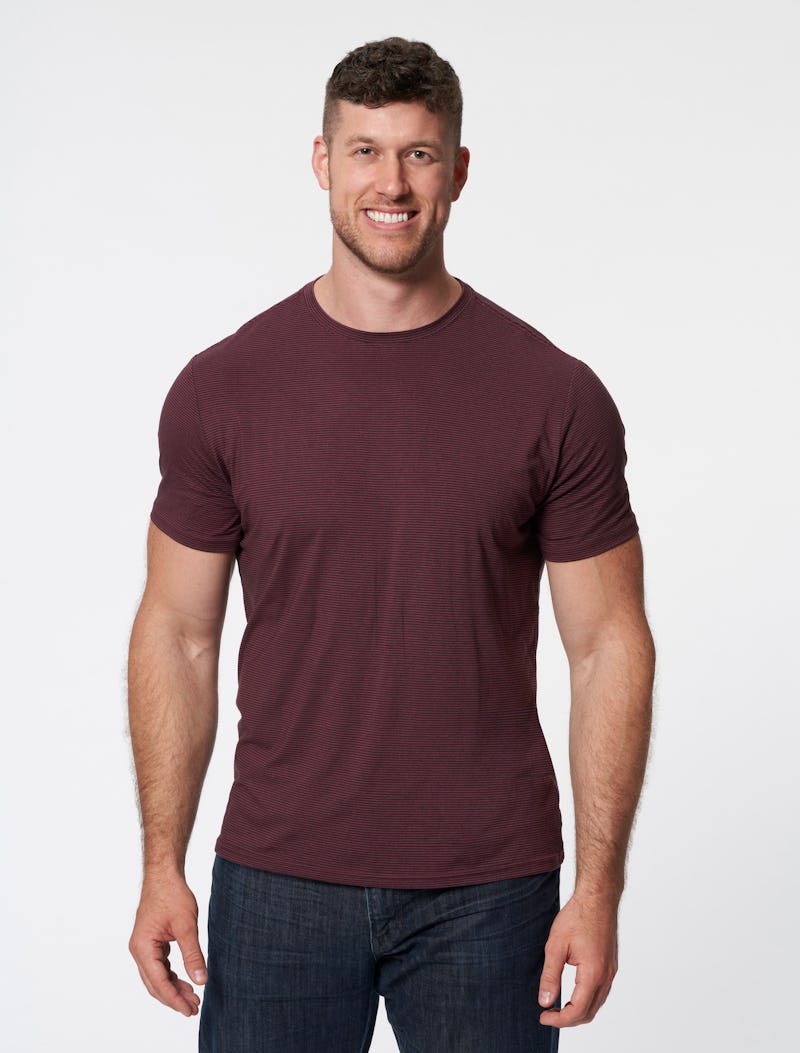 Photo courtesy of ABC
Heading into Michelle Young's season of The Bachelorette, fans already knew Clayton Echard wouldn't be receiving her final rose. The 28-year-old Missouri native was reported as the next Bachelor weeks before the season premiered, and was later spotted filming for the show. Co-host Tayshia Adams even played him up during a September interview with Entertainment Tonight, describing him as "very personable" and "someone that really had fun with all of the dates" but declining to confirm he was the next lead.
What was less clear throughout the season was why, exactly, Clayton was selected as the new Bachelor. Aside from a suspiciously long intro package, he didn't get much screen time, and by the time he got his first one-on-one date, it was obvious that he and Michelle simply hadn't progressed far enough in their relationship. She sent him home the same night, after only six weeks on the show.
Clayton did get a markedly more ceremonious exit than other contestants, though. He was given an epilogue full of tearful notes and monologues about his future, his romantic prospects, and what a good guy he is. Considering we still don't really know that much about Clayton, fans will have to wait until his season to see if he lives up to the hype. Here's everything we know so far.
When Does Clayton's Bachelor Season Premiere?
According to The Hollywood Reporter, Clayton's season began filming in September. It's slated to premiere on Jan. 3, 2022, the same time The Bachelor has aired since Season 13 in 2009. By the time Clayton's season ends, Bachelor viewers will have been treated to roughly 10 straight months of Bachelor content dating back to Katie Thurston's Bachelorette premiere in June 2021, with another Bachelor season rumored to air directly after Clayton's.
The Host Of Clayton's Bachelor Season
Following Chris Harrison's exit from the Bachelor franchise earlier this year, Clayton's season will introduce a new host: former Bachelor Jesse Palmer, who starred on Season 5 of the series in 2004. He's since continued his career as a television personality, serving as a college football analyst for ESPN and hosting shows including Spring Baking Championship and Holiday Baking Championship on the Food Network and The Ultimate Surfer on ABC. He also recently married his longtime girlfriend, model Emely Fardo, in June 2020.
Clayton's Bachelor Season Trailer
ABC shared the first promo for Clayton's season during the Nov. 30 episode of The Bachelorette, finally confirming him as the lead after months of speculation.
Where Was Clayton's Bachelor Season Filmed?
Clayton's Bachelor season marks a return to convention, and not just because he's yet another white guy. According to reality television blogger Reality Steve, the franchise filmed at the Bachelor Mansion for the first time since lockdown started, which series creator Mike Fleiss confirmed in a tweet. Reality Steve also reported the season will bring back international travel, so the producers will no longer be forced to figure out how to make a 10th date in the middle of the woods romantic (Zozobra was really a low point). Reported locations so far include Houston, Texas, Toronto, Canada, and Vienna, Austria.
Clayton's Bachelor Contestants
While ABC hasn't confirmed a final cast, they have released the names, ages, and hometowns of a few potential contestants for the new season, including one woman who hails all the way from Berlin, Germany.
This post will be updated as more information becomes available.
What Will Clayton's Season Look Like?
Viewers of the Dec. 6 Bachelorette: Men Tell All special got a sneak preview of Clayton's Bachelor season. Unsurprisingly, the promo was full of tears, longing, and international travel, signaling a strong return to form for the dating franchise.
We see our man from Missouri walk below the Gateway Arch in St. Louis before we get a trailer full of delicious soundbites. Clayton is heard saying, "Can one man get any luckier?," "They all are perfect in their own ways," and "I didn't believe it could happen, but I'm in love with three women." It also sounds like Clayton breaks a cardinal rule of the show, as he's heard telling one woman, "I'm falling in love with you," before later telling another woman, "I am in love with you." We also get a brief hint of one of the messiest moments to come, as Clayton tells two women that he slept with the both of them, resulting in a descent into tears and Clayton confessing to the cameras that he's "so broken."
Though it seems like Clayton may find himself in choppy waters, the men from Michelle's Bachelorette season wasted no time singing his praises on the Men Tell All and seem to have the utmost confidence in the former football star's ability to find love and start a family.
This article was originally published on