The Grey's Anatomy Season 18 Finale Might Have Had A Sneaky April Easter Egg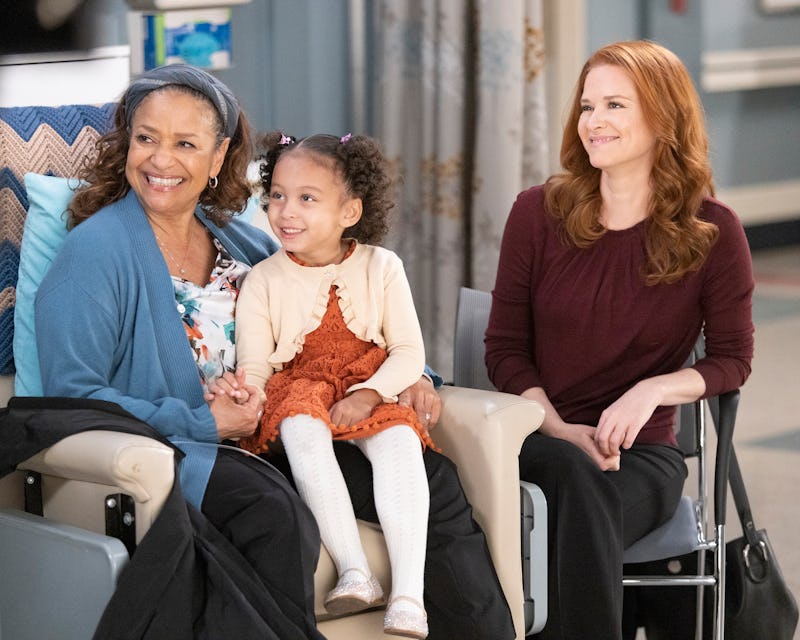 ABC/Liliane Lathan
Spoilers ahead for the Grey's Anatomy Season 18 finale. Grey's Anatomy's Season 18 finale doubled as the show's 400th episode — so naturally, it piled on the nostalgia. From more heartbreaking covers of "How to Save a Life" and "Chasing Cars" to the much-anticipated Japril reunion (confirmed with a kiss!) to flashback footage of Meredith's time at the hospital, there was a lot of Grey's history to appreciate. But there's one sneaky reference you might have missed — which, fair, because it could have been completely unintentional.
During Meredith and Nick's fight at the end of the episode — culminating in that emotional cliffhanger, where Meredith is torn between Minnesota and Grey Sloan — she asks Nick why he didn't stop her from performing a risky surgery, if he thought she was acting irrationally. "I saw what I saw," he says. "And I have enough humility and enough respect to allow for the possibility that I was wrong."
As it turns out, "I Saw What I Saw" is actually the name of a previous Grey's episode — Season 6, Episode 6, to be exact. And there are a lot of similarities between that episode and the latest one. To jog your memory, "I Saw What I Saw" was the whodunit in which none of the surgeons were willing to acknowledge their culpability in a patient's death. It was a super rainy evening and there was a blood drive going on, which further complicated things (sound familiar?).
And just like during the latest season finale, the episode took place during a major time of flux for the hospital. Seattle Grace and Mercy West had just merged — leading to, as Derek put it, "too many doctors who don't know each other, and don't trust each other."
The kicker: Ultimately, it was revealed that April inadvertently caused the death of the patient in question, and she was promptly fired. It's a far cry from the confident April we've come to know more recently — but maybe that's the point? The Season 18 finale was all about growth, and how people (mainly Meredith) can evolve over time. But April's had her share of development, too! On a show that's known for its Easter eggs — even Ellen Pompeo herself was on the hunt this season — and an episode that was particularly full of throwback references, this tiny little line might have been a subtle nod to the Japril journey.