Gwyneth Paltrow Reveals Why She Turned Down Leonardo DiCaprio
The actor made the revelation on the Call Her Daddy podcast.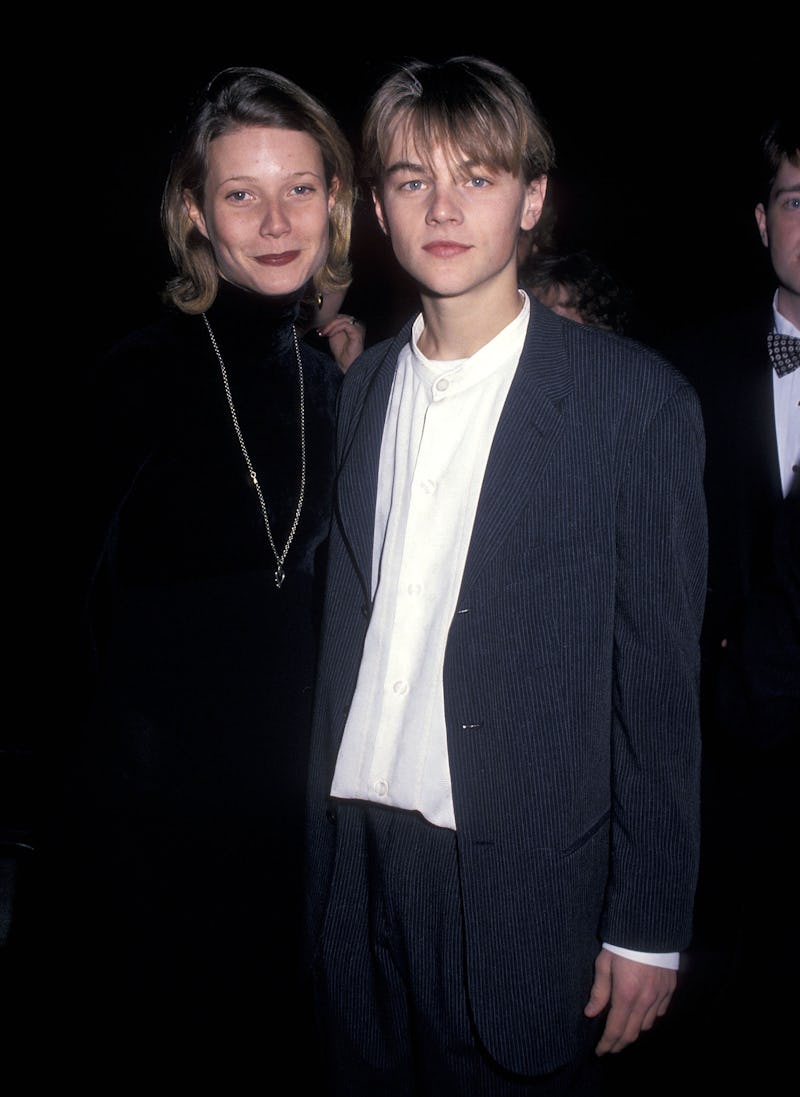 Ron Galella, Ltd./Ron Galella Collection/Getty Images
During the latest installment of the Call Her Daddy podcast, Gwyneth Paltrow delighted listeners with some revealing tidbits about her past A-list flings, which include the likes of Brad Pitt and Ben Affleck. Speaking in the May 2023 episode, the Academy Award winner also touched upon her brief interaction with Leonardo DiCaprio, sharing the real reason why she once turned him down.
When asked by Call Her Daddy host Alex Cooper if anything ever happened between herself and the Titanic star, Paltrow swiftly responded: "Nope, never made out with Leo," before claiming: "He tried back in the day. But he was already like, you know, he was very loose with the goods from when he was 19."
The Shakespeare in Love star didn't provide exact details of when and where DiCaprio allegedly made his move. However, as Elle notes, the pair were photographed together back in 1994 at the 65th Annual National Board of Review of Motion Pictures Awards in New York City, when Paltrow was 21 years-old and DiCaprio was just 19.
Appearing on the podcast, Paltrow also took part in a game of "F***, Marry, Kill" involving her celebrity exes Pitt, Affleck, and her former husband, Coldplay frontman Chris Martin — revealing that she would tie the knot with Martin. "I would do that all again," she joked. As for who she'd sleep with, the actor named her ex-fiancé Pitt, meaning she would have to "kill" Affleck. "God bless him," Paltrow added.
Paltrow and Pitt began dating back in 1994 after meeting on the set of Seven. The pair got engaged in 1996. However, just six months later, their engagement was called off. Shortly after the breakup, she began dating Affleck for three years until their eventual split in 2000.
As of 2023, Paltrow is married to her producer husband Brad Falchuk. The couple began dating in 2014 following Paltrow's divorce from ex-husband Martin, and they later walked down the aisle in 2018.