Everything To Know About HBO Max's Deeds Series
Welcome to your next obsession.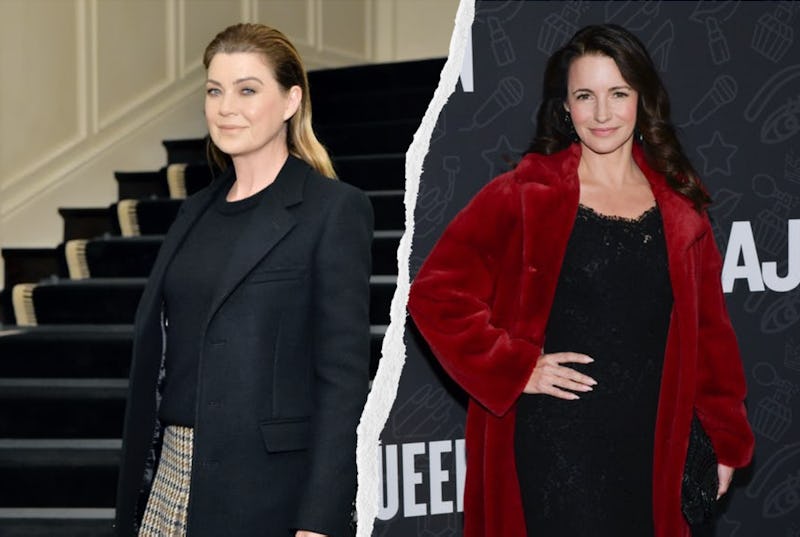 Rodin Eckenroth/FilmMagic/Getty Images & Stefanie Keenan/Getty Images Entertainment/Getty Images
Kristin Davis already stars as the iconic Charlotte York in the HBO classic and streaming favorite Sex and the City. But with starring roles in Netflix's hit thriller Deadly Illusions and HBO Max's upcoming SATC reboot titled And Just Like That..., Davis is in the midst of a streaming renaissance that shows no signs of stopping. For her next project, the actress is teaming up with Grey's Anatomy star Ellen Pompeo, whose company Calamity Jane is set to produce a new HBO Max comedy called Deeds that Davis will star in. Can you think of a better pairing to guarantee a streaming smash?
Davis will also serve as executive producer on the half-hour black comedy, in which she'll play a desperate Los Angeles realtor who finds herself in a dark spiral when she has to join forces with a "drug-addicted, sociopathic, young couple," per Deadline. Together, they discover that the world of high-end real estate is much more sleazy and cutthroat than they ever thought. It's sure to be a far cry from the world of brunch, shopping, and romance that Davis became familiar with as York on SATC.
The actress took to Instagram to celebrate the series' announcement. "I'm so excited to partner with Ellen Pompeo's company to exec produce and act and in a great script called Deeds about the real estate world in LA," Davis wrote in the post's caption. "And even more excited to be doing this at @hbomax."
For Pompeo, Deeds could potentially act as a transition out of Grey's Anatomy, which is rumored to end after nearly two decades on-air. Showrunner Krista Vernoff recently told The Hollywood Reporter that Season 17 could be the last for the series. "I'm planning a season and a finale that could function as either a season finale or a series finale," she said. "I'm planning for both contingencies, and it's hard, and it's not ideal. It's not where I wish we were."
However, the showrunner then confirmed that the series would receive a proper ending. "I've told [the ABC executives] that I have to know before I'm making the [Season 17] finale [if it's also the series finale] because there are a couple of character threads that will change," Vernoff continued. "Either there will be closure, or I will build something in that allows me to have a bit of a cliffhanger and a thread for next season."
Additionally, Pompeo spoke to CBS This Morning about the potential end of the show. "It's, 'What story do we tell?'" the actress said of the fate of Grey's. "To end a show this iconic… how do we do it? I just want to make sure we do this character and this show and the fans… I want to make sure we do it right."
This post will be updated with the trailer, release date, and additional plot and cast details as more information on Deeds becomes available.