13 Shows & Movies Every Hilary Duff Fan Should See
From Cadet Kelly to Gossip Girl.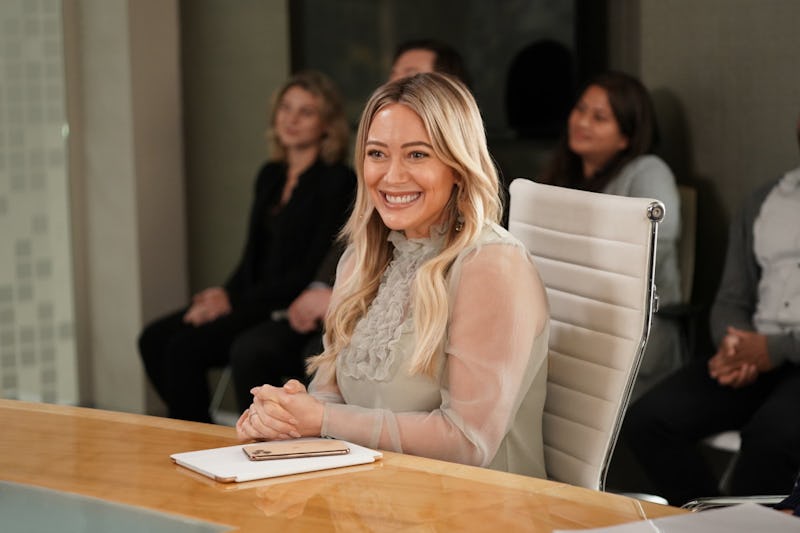 Nicole Rivelli/2021 ViacomCBS, Inc
For the last six years, Hilary Duff's acting career has largely been focused on Younger, on which she plays the millennial book whiz Kelsey Peters. But now that the series is coming to an end (its seventh and final season is currently airing), you may want to dig back deeper into Duff's filmography (especially considering that Disney+ canceled its much-anticipated Lizzie McGuire reboot).
In the grand scheme of things, Younger is only a small part of Duff's career. She's been acting since the late '90s, when she was a pre-teen, and had a particular boom in the early 2000s. Most people know her best from her starring role on the Disney Channel's beloved sitcom Lizzie McGuire, which aired from 2001 to 2004. But she's also been in a handful of DCOMs and other movies that were of varying quality. She most excels in comedies, but there are a couple of notable dramas on her résumé and even a horror film. Most recently, she was cast in Hulu's How I Met Your Mother spinoff How I Met Your Father, in which she'll play a woman named Sophie recounting the story of how she met her husband to her son.
In the meantime, check out these 13 other shows and movies to get your Hilary Duff fix.