How Long Are The 2023 Grammys?
You can extend the evening with plenty of pre- and post-show coverage, too.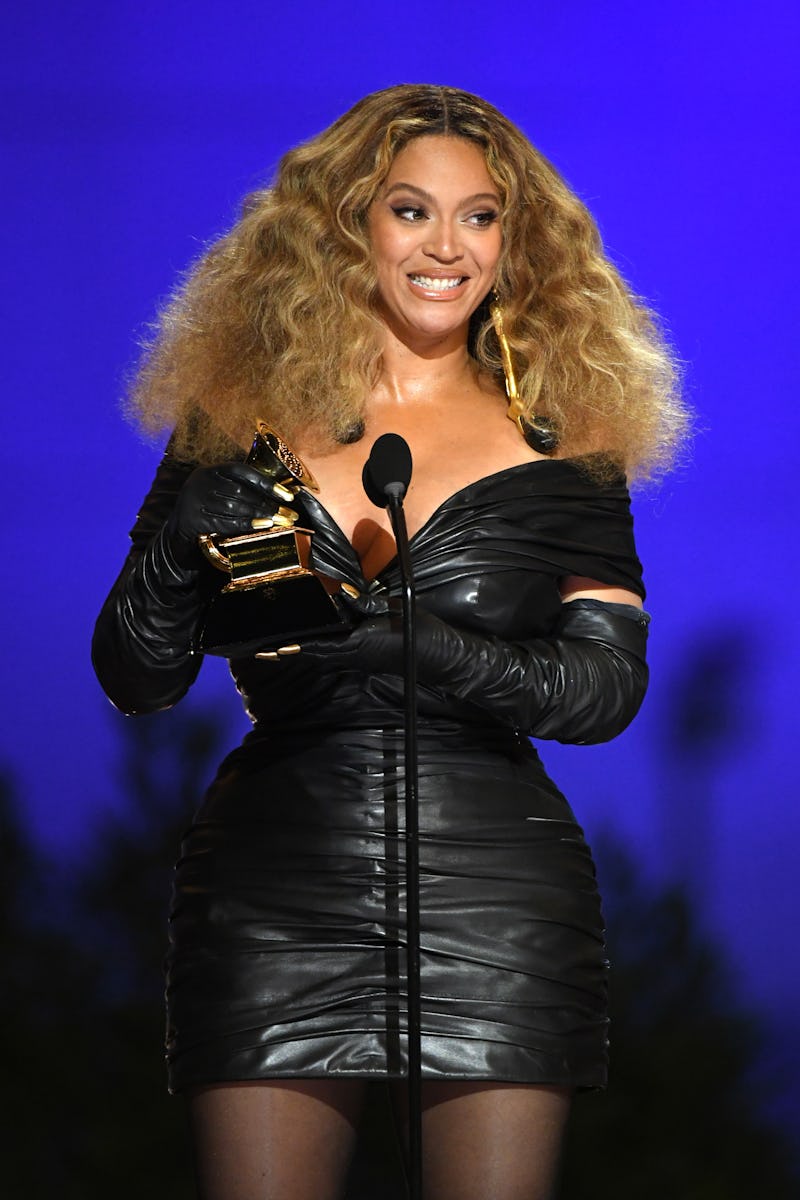 Kevin Winter/Getty Images Entertainment/Getty Images
The 2023 Grammy Awards are upon us, and there's a lot to look forward to at this year's show. Beyoncé is the artist with the most nominations, for starters, scoring a total of nine for her work on Renaissance — and fans are holding out hope that she might perform at the Feb. 5 ceremony, which happens to be the eve of her world tour presale. Either way, the confirmed lineup of musicians who will be taking the stage is impressive on its own: Harry Styles, Lizzo, and Steve Lacy are just a few of the names on the list.
Of course, with so much star power on the schedule, it's safe to say that the show will run well into the evening. And whether you're sorting snacks for the viewing party, scheduling your nighttime routine, or simply want to ward off the Sunday scaries as long as possible, now is the time to plan. So, how long are the 2023 Grammys?
The Recording Academy, which operates the Grammy Awards, confirmed that this year's ceremony will run from 8 p.m. to 11:30 p.m. ET, so you'll want to set aside at least three-and-a-half hours for the show. However, award shows going over time is definitely not unheard of — so, don't plan to tune out right at the three-and-a-half-hour mark, especially if there are any last-minute surprises that might have people talking.
With all that said, your personal 2023 Grammys runtime might be even longer if you're a passionate fan who wants to catch every single musical moment and interview with your favorite artists. Remember, 8 p.m. ET is when the actual awards begin, helmed again by host Trevor Noah. But half the fun is the red carpet!
The Recording Academy's official livestream starts at 6:30 p.m. ET, but there are several options at your disposal. People and Entertainment Weekly's joint livestream starts at 6:30 p.m. ET, and runs until 15 minutes before the show. If E! is more your vibe, there's plenty of pre- and post-show coverage to enjoy. The network's official red carpet coverage begins at 6 p.m. ET, but there's an even earlier Countdown to the Grammys at 4 p.m. ET and an afterparty at 11:30 p.m. ET.
OK, that was a lot! But now you have all the information you need to make your Grammy night plans — whether that means only tuning in for the biggest awards at the end of the evening, or catching every single second, from the red carpet to the performance stage at Los Angeles' Crypto.com Arena.