11 Of The Most Outdated Lines From How To Lose A Guy In 10 Days
These quotes sound pretty different today.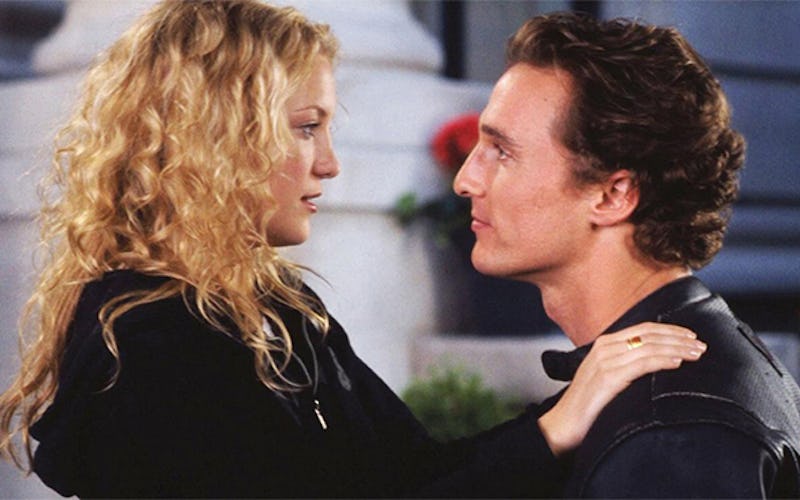 Paramount Pictures
If you've even so much as thought about reliving moments from How to Lose a Guy in 10 Days in real life, reciting it word for word might seem like second nature. However, looking back at the script, you'll likely be taken aback by a lot of Matthew McConaughey and Kate Hudson's early millennium slang. The film premiered in 2003, and a lot of the movies and shows from that era haven't aged well and are very uncool looking back. To be honest, offensive jokes and slang were never cool — there was just less accountability for offensive language back then. But if you want to see for yourself just how poorly some of the dialogue of this early '00s film has aged, here's a look at some How to Lose a Guy in 10 Days quotes that are super outdated, below.
You should know by now that when throwing McConaughey in the mix, you're bound to hear a couple of his ancient and southern colloquialisms in his big-screen performances, and this flick is no exception. The country crooner isn't the only one dusting off those dated dialogue bombs, though. Hudson's character is guilty of letting a few roll off her tongue as well. While some of these lines are just funny, old-fashioned slang, some of these How to Lose a Guy in 10 Days quotes are definitely offensive and majorly uncool. And although it's not necessarily surprising that they appear in a film from the Y2K timeframe, it's best to leave those movie lines in the past. Below, you'll find 11 old school and outdated lines from How to Lose a Guy in 10 Days.
Especially as Y2K trends are all the rage once again, it can be fun to have some early '00s nostalgia by rewatching movies from that era, including How to Lose a Guy in 10 Days. Nonetheless, it can be shocking to see just how outdated many of them are — plot, script, styling, you name it. Of course, you can cringe at all of the dated things while also enjoying the parts of '00s movies and shows that are still fun and enjoyable to watch.