How To Stream Creed III
Michael B. Jordan's directorial debut has won critics over.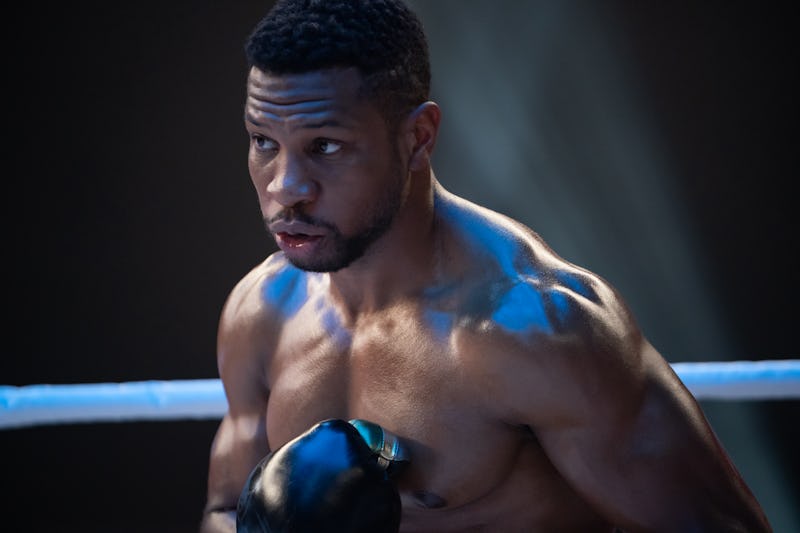 Courtesy of MGM Inc.
Michael B. Jordan's career has been unstoppable ever since his breakthrough role as Oscar Grant in 2013's Fruitvale Station, but he's perhaps best known for playing the titular character in Creed — an acclaimed spinoff of the Rocky franchise alive. Together, Creed and its sequel, Creed II, pulled in over $387 million at the box office.
Now, the highly anticipated Creed III, which hit theaters on March 2, 2023, marks Jordan's directorial debut. The film sees the 36-year-old actor reprise his beloved role as boxing champ Adonis Creed, the son of heavyweight world champion Apollo Creed. In Jordan's latest turn as Adonis, he's squaring off against his childhood friend Damian "Dame" Anderston, played by Jonathan Majors. The former boxing prodigy is hungry to prove that he's still got what it takes after serving a lengthy prison sentence, forcing Adonis to step up his game in the boxing ring.
And if you're wondering whether a fourth installment is on the way, you're in luck! In an interview with IGN, Jordan confirmed there's more to explore in the series. "I just want to expand the Creed-verse within reason, but definitely expect other things around Creed for sure," he said.
But not everyone wants to buy a theater ticket to watch Adonis defend his title in the newest chapter of the Creed series. Below, how to stream Creed III.
Is Creed III Available To Stream?
Unfortunately, the only way to enjoy Creed III right now is by heading to the theater — if you'd rather enjoy the highly anticipated showdown at home, you may not have to wait much longer.
In 2022, Amazon Studios acquired MGM for a whopping $8.5 billion, and since Creed III comes to us from MGM, chances are that the film will hit Prime Video a couple months following its theatrical release. The first two Creed films are streaming on Prime Video if you want to catch up on the boxing saga in the meantime.
What Are Critics Saying About Creed III?
The Hollywood Reporter's Lovia Gyarkye noted that Creed III will satisfy fans of the iconic Rocky franchise, though the storyline itself falls a little flat. "Jordan borrows from his love of anime to — along with his stunt team — choreograph the encounters as one would a modern dance," she wrote. "We get to see the ring from each fighter's perspective, to live in their mind as they plan their next moves. These flourishes will surely delight many fans of the franchise, even as the narrative — the reason we keep watching Adonis fight in and out of the ring — lets us down." Variety's Owen Gleiberman praised Jordan and Majors' on-screen performances as Adonis and Dame, respectively, as well as Jordan's filmmaking chops as a first-time director. "As a director, he paces the movie well and stages the boxing matches with a brutal imaginative precision," he wrote. "If 'Creed III' turns out to be the last 'Creed' movie, it will prove to be a satisfying finale. But if not, it keeps the bar high."