Bachelor Nation Favorite Bri Springs Is Soft-Launching Her New Boyfriend
The clues keep on coming.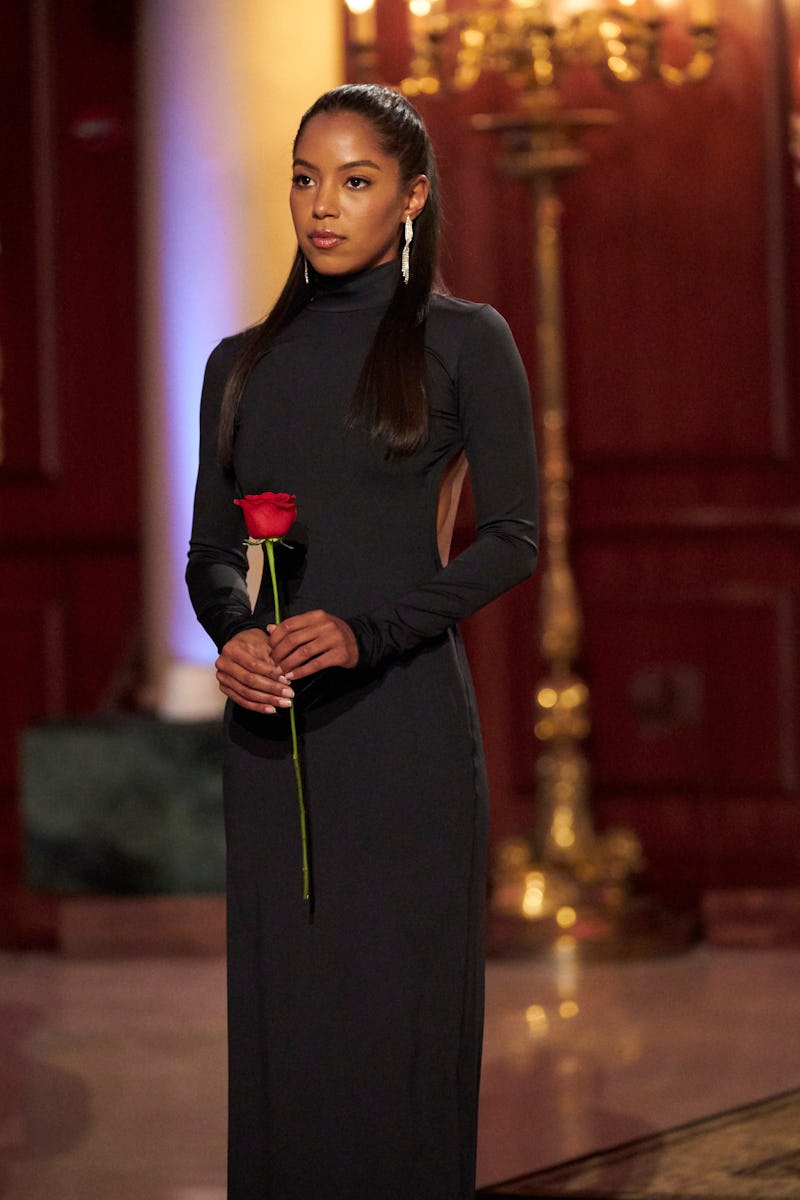 ABC/Craig Sjodin
Bri Springs may have made Bachelor Matt James' final three, but the final rose went to Rachael Kirkconnell. Of course, Bri was a good sport about going home. Well before the emotional goodbye actually aired last March, Bri joked about "trying to get [her] job back" in the caption of a poolside Instagram story, after revealing to Matt that she'd left her social media role "to find love with someone." That "someone" isn't Matt, of course — but after the show, Bri's personal life looks full.
Her Instagram shows an active post-Bachelor lifestyle filled with travel (both snowy and sunny), family time, and a cross-country move from San Francisco to New York City. She even recently grabbed dinner with Ryan Marcelle and Michelle Young, her fellow contestants from Matt's season. (Though Bri was once the subject of potential Bachelorette rumors herself, she's since stated that she probably won't be dating on reality TV again.)
Is Bri single after The Bachelor, though? The answer seems to be no. She first addressed her new relationship in August, after rumors linked her to The Bachelorette's Greg Grippo when the pair was seemingly spotted out together in New York, per bachelornation.scoop on Instagram. In an Instagram story, Bri posted a photo holding hands with someone else, a mystery man, captioned "Current relationship status." So it seems that Bri is happily coupled up — we just don't know with whom.
Even though Bri's Instagram is definitely still her space (i.e., don't expect it to become a couple's account anytime soon), there are traces of her S.O. throughout. In a Sept. 18 post captioned "date night," Bri posed in front of a man holding a wine glass. And to celebrate her 26th birthday, Bri shared several photos of the celebration, part of which seems to have taken place in a fun house full of mirrors — the perfect place to catch a not-so-accidental glimpse of an incognito beau. "Not me zooming in," wrote one user, to which Bri responded with laughing emojis. Another user noted that you could see the man's face in the reflection. "And here we thought we were being sly," Bri wrote back.
Bri tagged the brand Ksubi on the man's Wreck Less shirt but still hasn't revealed who, exactly, he is. The prolonged social soft launch actually makes perfect sense, though — not only is having a secret boyfriend a thing right now, but it also seems like the natural route for someone who's been burned by (very) public dating before. What better way to move on from a teary Bachelor goodbye on national TV than having a boyfriend whose mere identity is a total enigma?
An official reveal could be coming soon, especially if the couple is getting more and more serious — as Bri wrote in her birthday caption, she "can't wait to see what this year holds." But until then, the secret boyfriend Easter egg hunt should entertain Bachelor Nation.
This article was originally published on