Nicola Coughlan Wants You To Appreciate Her "Indie Sleaze Era"
Readers, we need your attention.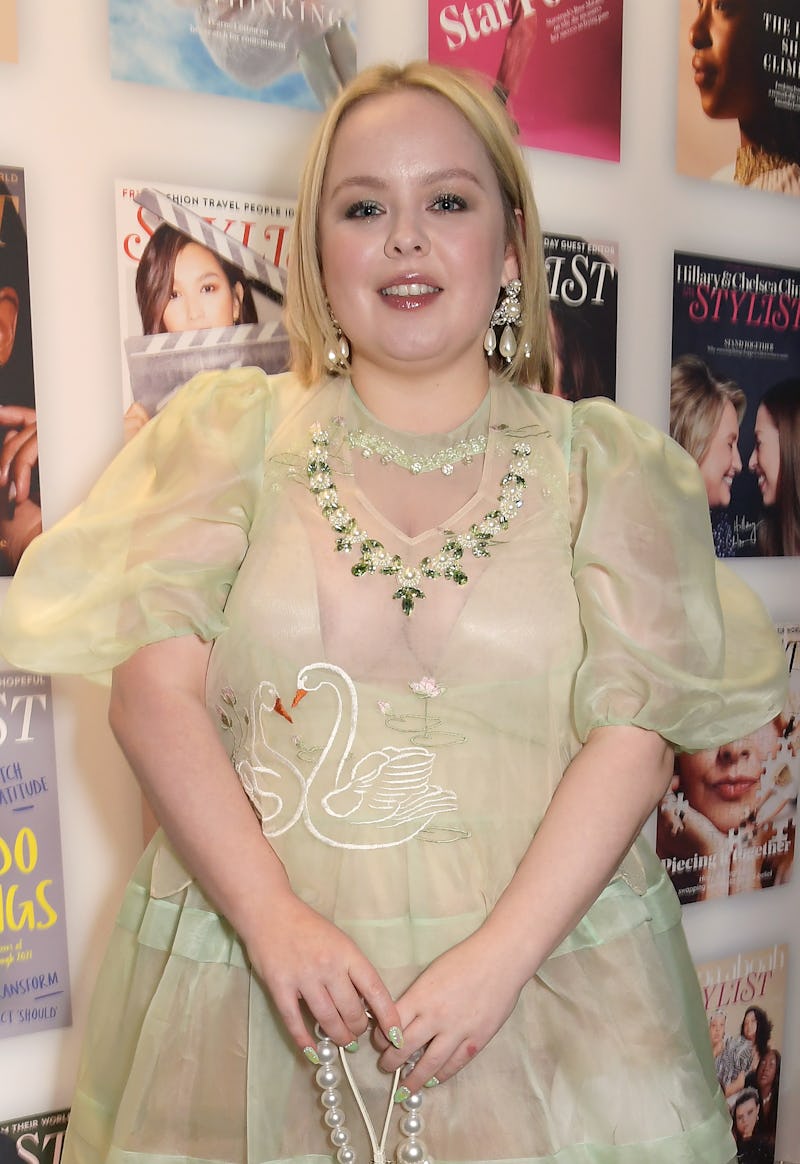 Getty Images
Following a recent show-stealing appearance with the Bridgerton cast at the Met Gala, it's fair to say that Nicola Coughlan is our diamond of the season. From playing "wee lesbian" Clare Devlin in Channel 4's Derry Girls to portraying The Ton's very own Lady Whistledown aka Penelope Featherington in Bridgerton, Coughlan is most definitely a busy woman. But what does she get up to away from the camera, and does she have a partner? Find out what you need to know, below.
From the looks of things, Coughlan, 35, is single right now and is enjoying the fruits of her recent success. On social media, the actor shares glimpses of many of her amazing friendships, with her co-stars often making appearances in her photos and videos. Coughlan recently told Bustle that her online friendship with Kim Kardashian is still going strong, too. "We talked about Bridgerton," Coughlan said of the pair's first conversation, adding that she also sent the U.S. star a good luck message ahead of her hosting duties on SNL. "I messaged Kim to say, 'You're gonna do great!' And she said, 'Thanks, I'm really nervous,'" Coughlan revealed. "I told her, 'No, you're gonna kill it."
Meanwhile, following the unlikely revival of indie sleaze — a distinctive era of early-noughties fashion defined by moustache finger tattoos and scrappy electro-punk — Coughlan is keen for readers to know of her own experience with the former trend. The Irish actor posted a series of throwback pictures on Instagram, showcasing various nights out she had some years ago. Captioning the post, she wrote: "I would like my Indie Sleaze Era to have its moment, TBH [to be honest]."
Coughlan is also besties with Jonathan Van Ness (JVN), everyone's favourite hairdresser on the Queer Eye series. Per the The Irish Times, Coughlan was JVN's date to Elton John's Oscars party last year, which is very, very cool. Cooler still, it appears they actually became buddies over Instagram.
"Basically, I printed his face on a jumper and posted a picture of it," Coughlan told Bustle. "I just figured if I could take a little bit of his energy onto set with me, that I would get up and be ready for the day and feel happy, even if it was 4 a.m."
"So I had this hoodie made, and he saw it on Instagram and messaged me, like, 'Girl, I love you!' and since then we've hung out a lot. In lockdown, we did a weekly Zoom quiz with my sister and friend, his aunt, and her friend… One week was 'iconic blondes' so I went as Dolly Parton."
It's easy to see why Coughlan is so likeable on and off the screen. As well as shutting down trolls with delightful clap-backs, she also campaigns publicly for the rights of women and LGBTQ+ communities, throwing her support behind organisations such as The Rainbow Project in Northern Ireland.
This article was originally published on