John Stonehouse's Wife Sheila Has Kept A Low Profile In Recent Years
ITV's Stonehouse drama showcased the pair in the midst of a high-profile scandal.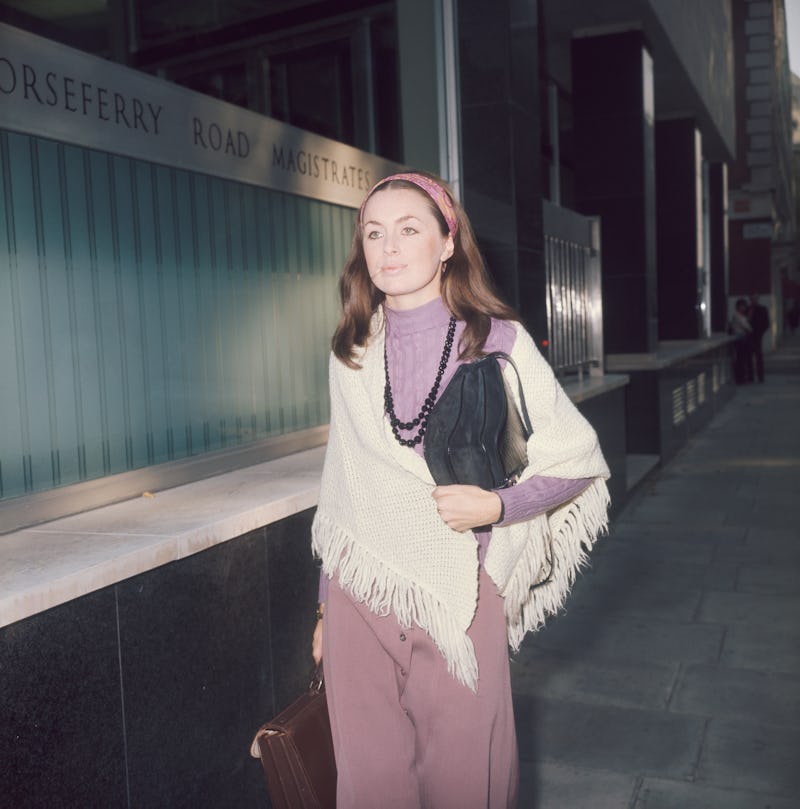 Keystone/Hulton Archive/Getty Images
ITV's latest three-part drama Stonehouse tells the true story of Labour MP John Stonehouse, played by Succession's Matthew Macfayden, who faked his death to set up a new life in Australia with his secretary Sheila Buckley (Emer Heatley). Stonehouse was quickly caught after being mistaken for another wanted Briton, and spent seven years in prison for fraud, theft, and forgery. Upon his release, he married Buckley, and the couple were together until he died in 1988. But what happened to Stonehouse's second wife, and where is she now?
Stonehouse and Buckley stayed together following his arrest and sentencing, and Buckley would regularly visit him in prison. When the former politician was released in 1980, the couple married a year later and had a son, James William John. They stayed together until Stonehouse's death from a major heart attack. Buckley has rarely spoken about that relationship but did talk briefly about his declining health in 1978 after the politician experienced "a series of heart attacks" while in prison.
The former parliamentary secretary is now in her eighties and currently lives in Romsey, Hampshire. According to the Daily Mail, Buckley lives in a "£700,000 detached home" in the small town and is "known to be a keen gardener and is understood to have worked as an accountant or book-keeper to support herself" and her son following Stonehouse's death.
In The Real Stonehouse, an ITV documentary released in tandem with the series, retired Metropolitan Police Detective Inspector David Townley described her as "a kind, gentle person who'd been mesmerised by Stonehouse and dragged into something she shouldn't have gotten involved in."
He mentions that Buckley received a suspended sentence of two years for her involvement in the disappearance, having visited Stonehouse on multiple occasions when he was presumed dead. "Stonehouse was a controlling person," Townley added. "She was young, attractive, and she clearly loved him very much."