Kim Kardashian Clarified Her COVID Timeline On Twitter
"At least we all had it together and everyone is OK!"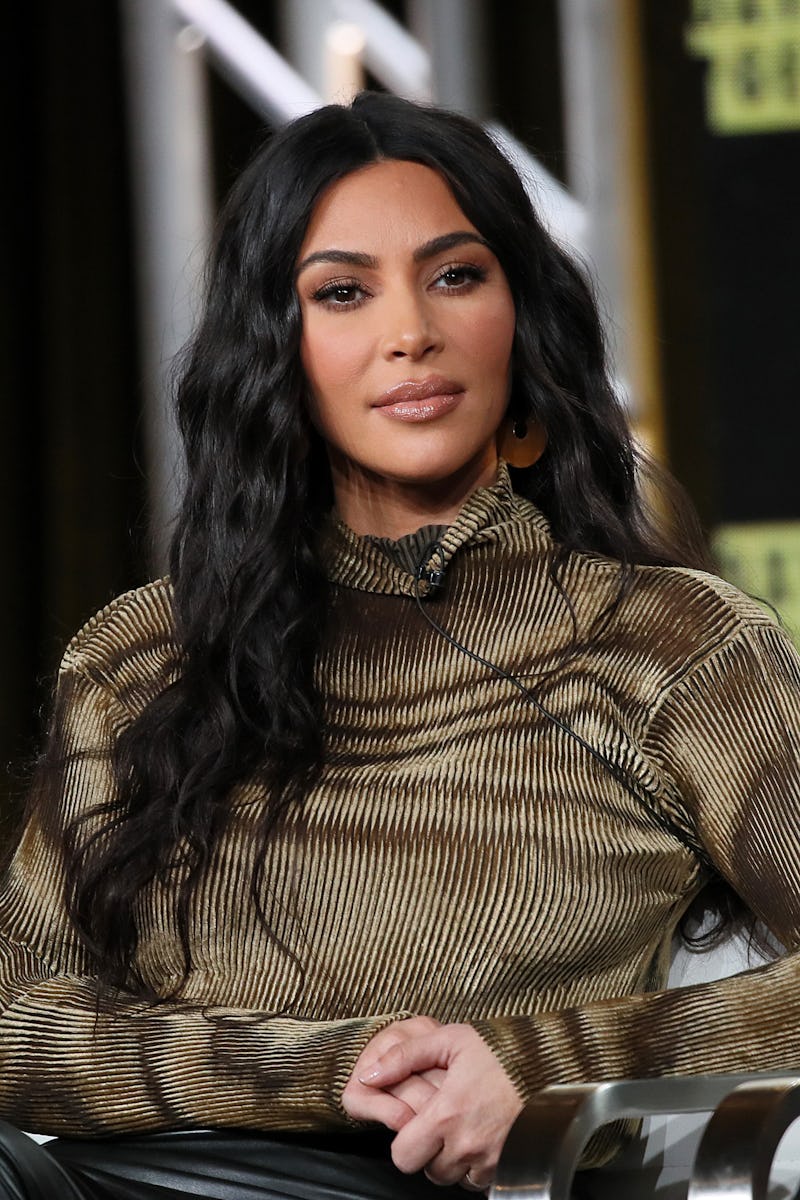 David Livingston/Getty Images Entertainment/Getty Images
During the May 27 episode of Keeping Up with the Kardashians, it was revealed that Kim Kardashian and her four children came down with COVID while the reality star was preparing to take her baby bar exam. Though a teaser for the episode initially confirmed that Kardashian's oldest son, Saint, had caught the virus (and that her first daughter, North, was "feeling sick" too), the episode confirmed that COVID ultimately affected each member of the family.
Fortunately, as Kardashian confirmed on Twitter, everyone is OK after the family-wide bout with COVID. However, some viewers were skeptical of the timing of the illness — which appeared to take place after the mogul's much-lambasted birthday trip to a private island last October. User dougcipriani tweeted that the timeline, plus Kardashian not mentioning the illness until now, "doesn't sit well with me," while yazzyyy_22 reacted in mock surprise to the star getting sick "after her private island getaway that she claimed was so safe." Some viewers took their skepticism a step further: Buzzfeed writer Ellie Woodward mapped together a timeline of Kardashian's COVID illness based on the episode and other clues, suggesting that "she tested positive very shortly after returning" from the infamous trip. Though the timeline never claimed that Kardashian actually caught COVID on the trip, the famous mom took to Twitter to clarify things anyway.
"Nobody caught COVID from the trip," she said in response to the Buzzfeed article, explaining that Saint brought home the virus from school before coughing on Kim and infecting her, too.
Kardashian's decision to share her lavish birthday trip online sparked criticism at the time — despite safety measures like "multiple health screens and asking everyone to quarantine," as she wrote on Instagram, it was still largely seen as out of touch. So perhaps her choice to stay quiet about COVID was a means of shielding herself, and her family, against similar ire as they focused on recovery.