Lady Gaga Asked To Be Called "Lee" While Filming Joker: Folie à Deux
The star is up to her method acting tricks again.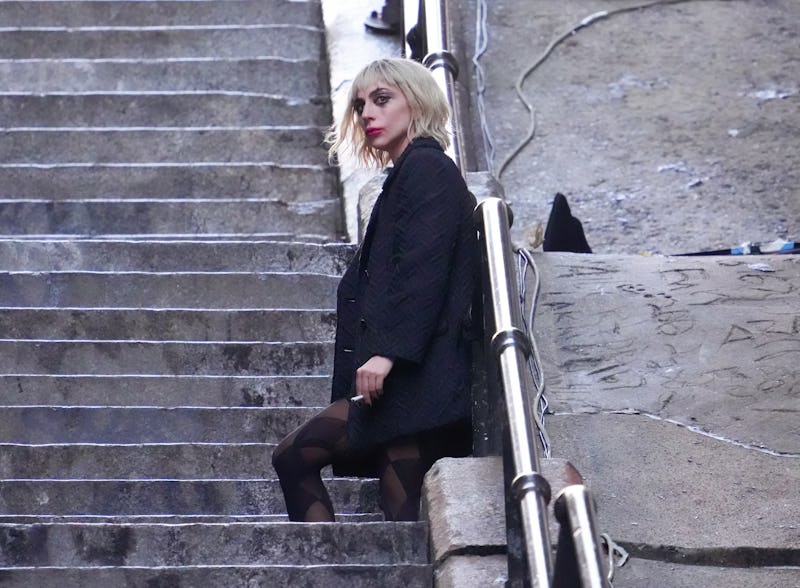 Gotham/GC Images/Getty Images
Lady Gaga apparently brought her method-acting practices to the Joker 2 set. In a recent podcast interview, Joker: Folie à Deux cinematographer Lawrence Sher revealed that the star asked to be called "Lee" while filming the anticipated Joker sequel, and apparently was so committed to the bit that she would barely speak to Sher until he addressed her correctly.
"I didn't know Stefani at all," he said, calling Gaga by her birth name Stefani Germanotta. "Strangely, I felt like I never even met her, even during the makeup and hair tests... then I remember for a week, being like, God, I feel like we are disconnecting. Not even connecting. We are like on opposites. And I would say to my crew, 'Jesus, I can't, like, crack it. She either hates me or we hate each other. There's something weird going on here.' I barely said anything, except I would say, 'Stefani, this is where your second team was,' like minor little things."
At one point, the assistant director gave him a hint, telling him that Gaga would prefer to be called Lee on set. "I was like, oh, 100 percent," he said. "The next thing I said was something 'Lee,' and it was like everything changed. From that point on, it was like she was… our whole connection changed. I was like, alright, cool."
It's not clear why Gaga wanted to be called Lee while shooting Joker 2, but it's likely a short nickname for her character Harley Quinn. The sequel will be a musical film centered around Harley's relationship with the Joker, who will once again be played by Joaquin Phoenix, who won the Oscar for Best Actor for his portrayal of the famous villain in 2020. However, other plot details for the movie have been kept secret.
Gaga went viral while promoting her 2021 film House of Gucci for her extra method acting practices, telling British Vogue she lived as her character Patrizia Reggiani for a year and a half. It reached the point where Gaga thought the real Patrizia Reggiani had cursed her with flies before production wrapped. "On the last day of filming, I was on the balcony of my apartment in Rome, and I was blasting Dean Martin singing 'Mambo Italiano,' and I had a cigarette hanging out of my mouth. I was Patrizia," she told W Magazine. "Large swarms of flies kept following me around, and I truly began to believe that she had sent them. I was ready to let her go." It's heartening to know that Gaga is keeping the camp alive on set.