Liam Payne Experienced "Really Severe" Suicidal Thoughts In His One Direction Days
"I just didn't like myself very much then."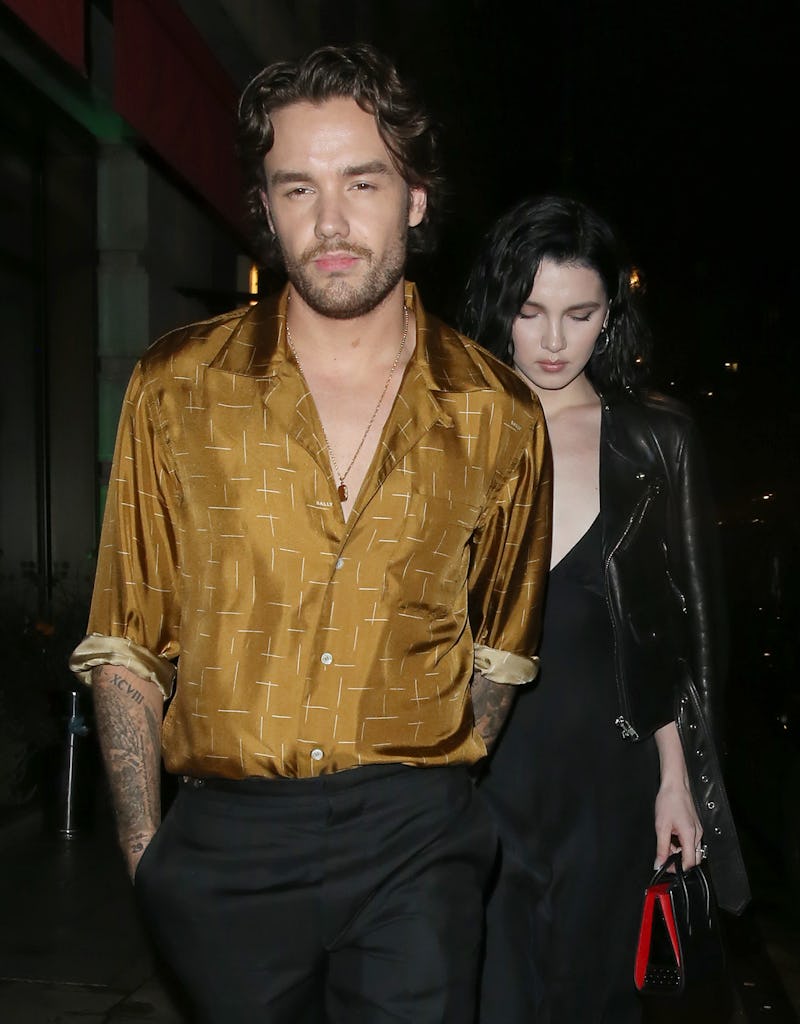 MEGA/GC Images/Getty Images
As millions of fans cheered him on in stadiums and arenas around the globe, Liam Payne was facing some major internal demons. On June 7, the former One Direction star appeared on Steven Bartlett's Diary of a CEO podcast, where he got candid about his struggles with substance use and suicidal ideation during his time with the band. "There's some stuff that I've definitely never, never spoken about," the "Stack It Up" singer admitted, adding that his problems were "really, really, really severe" at the time.
"I've been sober a month now," the pop star continued, but he wasn't always able to recognize the negative impact drugs and alcohol had on his life. It wasn't until the singer saw photos of himself partying on a boat that he knew he had to change. "I call it pills and booze face," he said, explaining that he was very bloated at the time due to the substances he was using. "I just didn't like myself very much then." This wasn't the first time Payne spoke about his struggles. In a 2019 interview on Australia's Straight Talking TV series, he said that fame and loneliness "almost nearly killed me a couple of times."
Although he doesn't blame anyone for his decisions, Payne knows that his dependence on alcohol and drugs was the result of being in one of the biggest bands in the world. "It feels to me like when we were in the band, the best way to secure us because of how big it got was just to lock us in our rooms," he said. "And of course, what's in the room? Minibar. So at a certain point, I thought, "Well, I'm going to have a party for one," and that just seemed to carry on throughout many years of my life."
In hindsight, Payne was able to see that years of drinking didn't do him any favors. At the time, however, it was a way for him to cope with growing up in the spotlight and having to follow certain rules. "The one thing you need is the freedom to make choices," he said. And while it may have seemed from the outside looking in that One Direction had nothing but freedom, that wasn't actually the case at all. "We were always locked in a room at night," he continued.
What Payne is slowly realizing now is that he's the boss of his own life. "I didn't know I was the boss until a few months ago," he said. "I still don't even feel like I am now." A lot of that came from working with people who were "older and wiser" than he was, including security guards who would tell him that he wasn't allowed to leave his hotel room. "I didn't know what the hell I was doing, and there's no guidebook," the singer explained. And without that guidance and freedom, Payne said he became a very "angry person."
Despite all of the "toxic" and "difficult" moments that came with being part of One Direction, Payne reiterated that his years with One Direction were some of the best of his life. "Don't get me wrong, we had the best time ever," he said. "We did. But there were moments where ... people are overworking and you don't realize you have a choice at that point. But in those shows sometimes they don't give you the choice because you want the dream. But you have to realize, there is a sacrifice for that."
In recent years, it seems that Payne has become more comfortable with making sacrifices for his physical and emotional health. Elsewhere in the interview, for example, he opened up about his recent split from fiancée Maya Henry. "I am indeed [single]," he said before getting honest about his rocky relationship history. "I feel like more than anything at this point, I'm more disappointed in myself that I keep on hurting people. That annoys me. I've just not been very good at relationships."
Payne, who shares a 4-year-old son named Bear with ex-girlfriend Cheryl Cole, went on to admit that calling off his engagement to Henry was "best for both of us." "I'm just not very good at [relationships], so I just need to work on myself before I put myself on to somebody else," he explained. "I feel like that's where I got to in my last relationship. I just wasn't giving a very good version of me anymore, that I didn't appreciate and I didn't like being."
If you or someone you know are experiencing suicidal thoughts, call 911, or call the National Suicide Prevention Hotline at 1-800-273-8255 or text HOME to the Crisis Text Line at 741741.