Lily Collins Just Revived Her Iconic Cameo In The Hills' Paris Episode
"Lauren Conrad walked so Emily Cooper could run."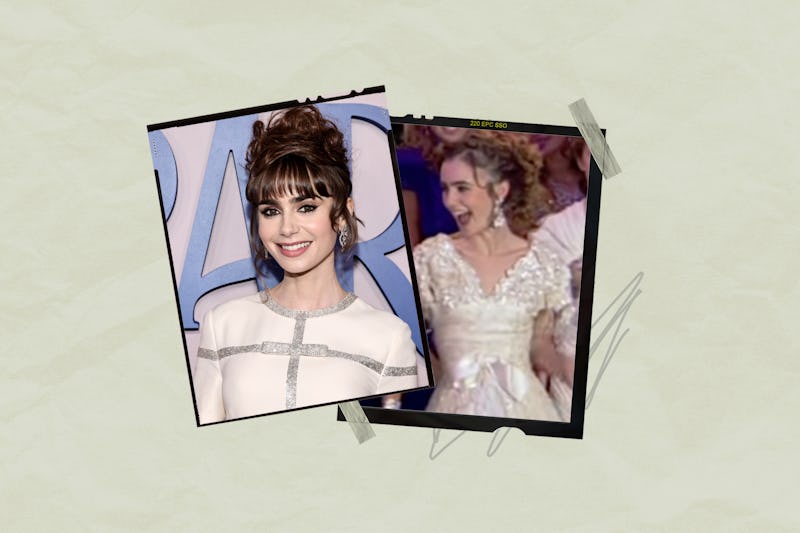 Getty Images/Jamie McCarthy/MTV
Despite MTV's hit reality series The Hills having ended over a decade ago (I know, gasp), its iconic status as a pop culture zeitgeist regularly pulls fans back in. As many audiences rewatch the series, it's surprising to see the number of celebrity cameos on The Hills, courtesy of its cast members' occupations. For example, Lauren Conrad and Whitney Port worked for Teen Vogue, which had its fair share of celebrity clients and guest writers — including Emily In Paris' Lily Collins.
The actor was once a guest blogger for Teen Vogue in 2008, when she attended the Met Gala on behalf of the magazine. But her guest appearance in The Hills was in relation to attending the 2007 debutante Crillon Ball in Paris — a total Emily In Paris affair, one which Collins has certainly not forgotten.
Sharing a video of a fan reacting to the Emily In Paris x The Hills crossover on Instagram, the actor simply wrote: "I repeat: Lauren walked so Emily could run. Love the internet." Fans were quick to celebrate the iconic moment in the comments of Collins' post. One fan was surprised by the actor's dad, Phil Collins, appearing in the episode too. "I watched this episode for the first time and didn't notice until my husband saw Phil Collins and was like, 'Why is he on the hills?'" they said.
This isn't the first time the Emily In Paris star has shared her memories about that unforgettable event, posting a snap from the Crillon Ball in 2019. "#TBT debutante baby! All dressed up for the Crillon Ball with @richarddennen and ready to dance into the weekend." The actor and model was 18-years-old at the time, and told Tatler that she was "drawn to the idea of a traditional ball in a modern-day setting." So romantic, so chic, so Emily In Paris.