Every Celebrity Cameo On The Hills
From Lady Gaga to Lily Collins, there's nothing unwritten about these staged appearances.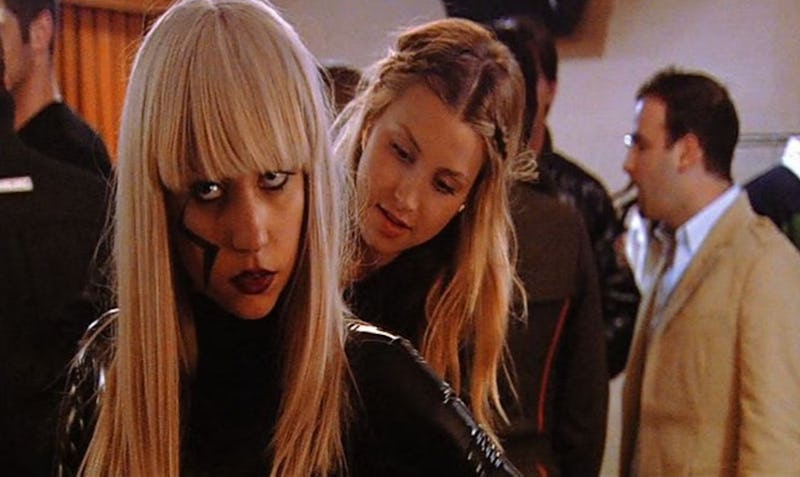 MTV
The Hills may have launched its young stars to TV fame, but they weren't the only famous faces to appear on the iconic reality series. There were plenty of celebrity cameos on The Hills throughout its six-season run — including some that, all of these years later, you may have forgotten about. Or didn't even register the first time around.
Often, celebs popped up because of the cast members' jobs: Lauren Conrad and Whitney Port worked at Teen Vogue for many seasons, Heidi Montag did PR with Brent Bolthouse, and Audrina Patridge worked for Epic Records. As The Hills went on, the stars became celebrities themselves, attending events as invited guests instead of working them. Sometimes, it was easy to blink and miss a famous person walking by on a red carpet. Other times, a star was a part of the plot line during the cast members' work tasks.
As eagle-eyed fans might recall, actor Lily Collins made her first Parisian TV appearance on the hit reality series, Lauren and Whitney famously helped Lady Gaga with a wardrobe malfunction when she was still an up-and-coming artist; Kim Kardashian chatted with her then-stepbrother Brody Jenner at Heidi and Spencer Pratt's housewarming party; Vanderpump Rules star Tom Sandoval showed up for a Teen Vogue swimsuit casting when he was still an unknown model trying to make it in Los Angeles, and his co-star Scheana Marie appeared in multiple episodes during show's fifth season as a friend of Stacie Hall's, aka Stacie the bartender.
Find all the celebrity cameos from MTV's The Hills, below.
This article was originally published on