Lisa Ann Walter Shared The "Weird" Parent Trap Coincidence In Her Life
It all comes back to The Parent Trap.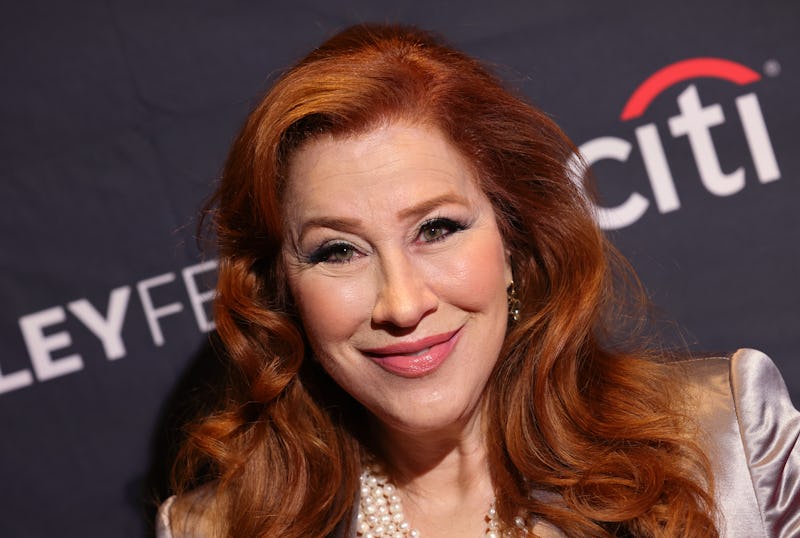 David Livingston/WireImage/Getty Images
When The Parent Trap co-stars Lisa Ann Walter and Elaine Hendrix memorably reunited for the 2023 SAG Awards in February, they made fans nostalgic for the magic of the 1998 film starring Lindsay Lohan. Walter, however, gets her own unique reminder every single year. As the Abbott Elementary star recently shared on the Hi Jinkx! with Jinkx Monsoon podcast, she ended up having her own set of identical twins, and they just so happened to be born on Oct. 11, just like Hallie and Annie.
"I have identical boy twins … and they were born on the same day as the twins in The Parent Trap," Walter said. "I called [director] Nancy Meyers and I was like, 'What hex did you put on me?'"
Even now, Walter, a mom of four, can't seem to get over the strange twist of fate. "I mean, it's weird … and they were identical twins? That's weird," she added of the now-22-year-olds.
In The Parent Trap, Walter's character, Chessy, was nanny to Hallie and Annie, a set of twins played by Lohan who were separated as babies when their parents split up. After the girls happened to meet at camp and secretly switched places, Chessy was the first to catch on to their ruse.
Though Walter's relationship with her twin boys' father didn't last, they did not, of course, try to split up their twins. She and host Jinkx Monsoon joked about the possibility and she called The Parent Trap custody arrangement "a bizarre situation … that hopefully doesn't happen in real life."
On Abbott Elementary, Walter's character, Melissa Schemmenti, is very different from Chessy, but the actor still found a way to bring a little of the Napa nanny to the tough teacher for the sake of her fans. She sneaked a Parent Trap Easter Egg into Season 2, Episode 4, "The Principal's Office" — namely, a denim shirt inspired by one Chessy wore. Explaining a scene in which Melissa is at home, she told Entertainment Weekly in January that she wanted her character to "dress a little bit differently at home."
"They said, 'Well, what do you want?'" she recalled. "And I went, 'I'm in my kitchen. We're standing over food. Let me throw a little Easter egg for the Chessy fans because they're so vocal and I love them and they all dress like the character. So, let me do this.'"
Walter's not opposed to reprising her role in a Parent Trap sequel one day, but whether or not that happens, we'll get a chance to see if the Nancy Meyers hex is real. Lohan is expecting her first child, so be on the lookout for twins born on Oct. 11.