Lori Harvey Is Ignoring Future's "Maybach" Shade & Twitter Approves
"Lori Harvey is the epitome of unbothered."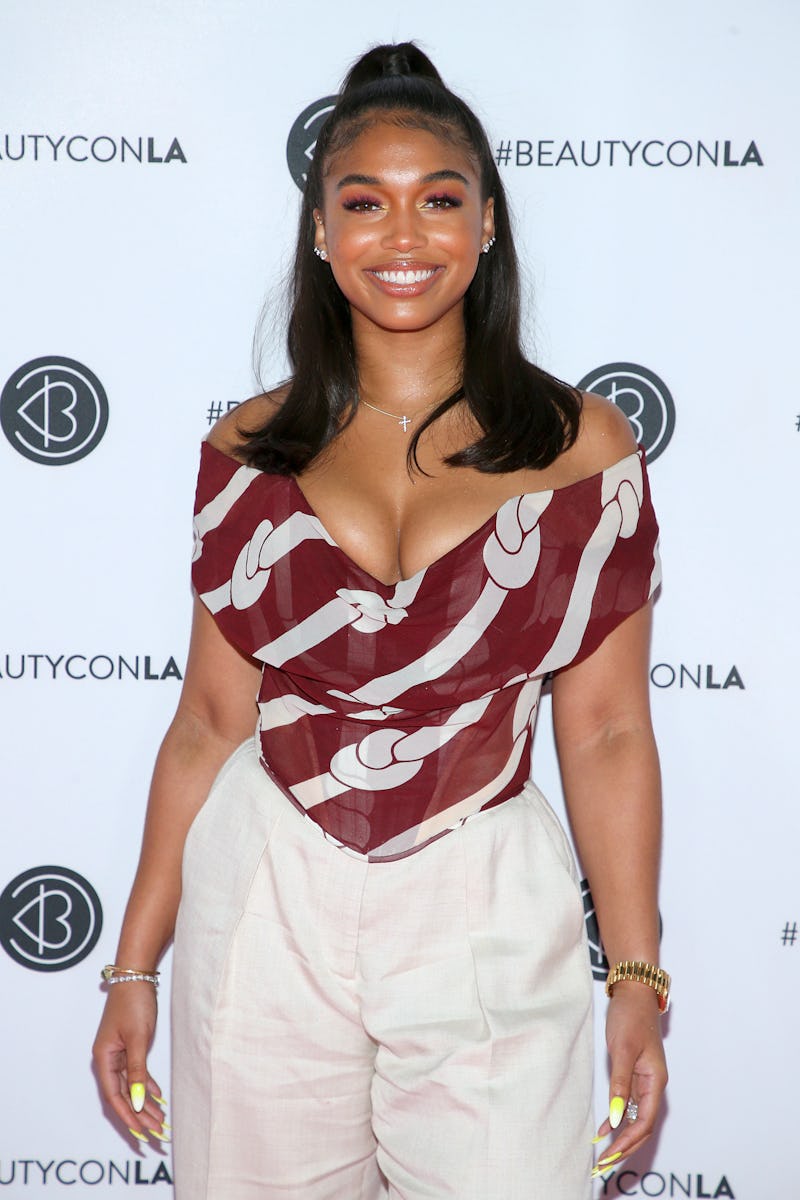 Phillip Faraone/WireImage/Getty Images
Not engaging seems to be working well for Lori Harvey. Though rapper 42 Dugg leaked an alternate "Maybach" verse in which her ex Future takes swipes at her, she has yet to publicly respond. And that silence seems to have won over Twitter, where she's been praised for remaining "unbothered" by it all.
Harvey's name was trending on Saturday, May 29, two days after the leaked original verse hit the internet. While the official track, released on May 20, also features lyrics about Harvey ("Magic city I'm the owner/ Tell Steve Harvey Ion want her/ One thing I never seen was a b*tch to leave"), the original took it further. Future raps, "Tell Steve Harvey Ion want her/ Must forgot to tell her daddy she begged me not to leave/ … She didn't have a choice but to go f*ck a lame after me."
On Twitter, many of the people weighing in were unimpressed by Future's choice to go there. Given that his relationship with Harvey ended in August 2020 and she has moved on since, some thought it was embarrassing that he was singling her out. A few even cast doubt on the idea that she begged him not to leave, and others shared memes mocking him for his past digs at Harvey and another high-profile ex, Ciara.
Several fans speculated on how Harvey feels about all of this, and the fact that she hasn't publicly responded gave them room to come up with their own interpretations. Their ideas ran the gamut from her being 100% unbothered to just amused.
Her silence was seen as golden by some. One person discussed the "power move" of not engaging and how men rarely "entertain the idea of the girl we love just really not caring." Another suggested that Future is only making Lori "MORE famous" with the attention.
Others made sure to point out that they think she's better off with Jordan (aka the "Sexiest Man Alive") than Future anyway.
And, of course, some were just over the drama.
However she may feel about Future's lyrics, Harvey looks like she's happily moved on. She and Jordan were first linked in November 2020, and then they went Instagram official in January. Since then, they've shared some more of their special moments together with fans, including their elaborate Valentine's Day celebration. Harvey's dad has even gone on the record with his approval, calling the Black Panther star "such a good guy." For them, those Future lyrics might just be unnecessary noise.