Love Is Blind Star Marshall Is Cousins With Justin Glaze From The Bachelorette
Reality dating runs in the family.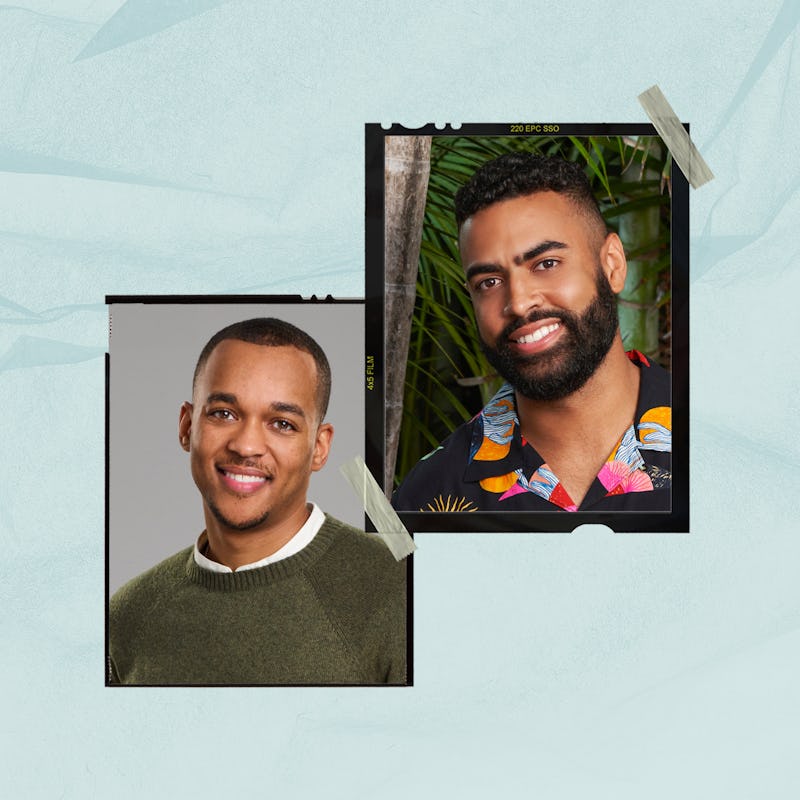 Netflix & ABC/Craig Sjodin
Last season on Love Is Blind, fans wondered if Cole Barnett was related to Season 1 alum Matt Barnett. The two men share a last name and even fell into some of the same pod patterns. But alas, it was just a coincidence, though Cole did allow for the possibility that they might be long-lost brothers.
But on Love Is Blind Season 4, there's a contestant with a last name that may be familiar to reality dating show fans. And this time around, there actually is a family connection! As it turns out, Marshall Glaze is cousins with Justin Glaze from The Bachelorette and Bachelor in Paradise. Both men hail from Baltimore and may share more similarities than that. In a March 10 TikTok, Marshall posted photos comparing his visage to that of Justin — who, as you probably already know, became a fan favorite for his facial expressions on Katie Thurston's Bachelorette season.
"Going back to middle school, somebody would make a joke," Justin told Bachelor Happy Hour. "People would always turn to me and be like, 'We know you're going to do something. We know your face is going to give it away.' And I'm like, 'Guys, what do you mean? I'm just reacting. Everyone does that, right?'"
Marshall hinted he might share that meme-worthy tell, too. "When they ask if the facial expressions run in the family 🤡," he captioned his video.
"We clearly don't play much poker in our family," Justin responded in the comments.
While Marshall and Justin share a penchant for a good eyebrow raise, they no longer live in the same hometown: Marshall moved to Seattle, while Justin still calls Baltimore home.
Might their journeys for love parallel each other, though? Justin has been in the reality dating world a little longer than Marshall, but his Bachelorette and Bachelor in Paradise outings haven't resulted in a love match yet. Most recently, he forged a connection with Eliza Isichei on the shores of Mexico. She sent him home but then flew to Baltimore once she realized she made a mistake — however, they didn't get back together. "I was told a mistake was made in Baltimore, just to hear that that same mistake wasn't a mistake at the reunion? This is why I was skeptical," he tweeted, referencing Eliza's initial choice to pursue Rodney Mathews.
Love Is Blind is no stranger to love triangles, of course. Marshall himself has been dealing with one during Season 4. He got engaged to Jackelina Bonds, who also had a connection with Josh Demas in the pods — and with the show teasing Josh's return, it seems that things could get even more complicated soon.